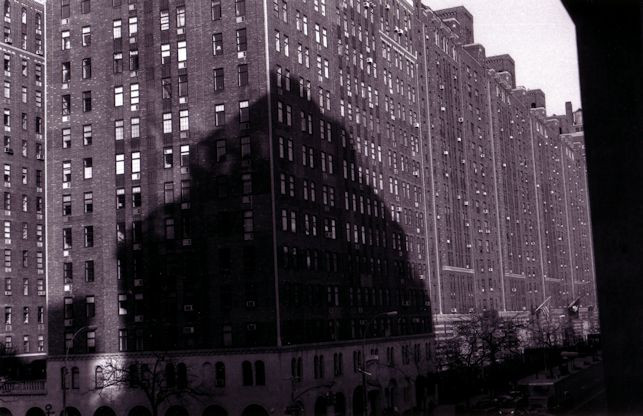 Rez Made: Photographs From Two Eagle River School Students
October 3 2017 - December 30 2017
Rez Made is a group exhibition featuring 14 student-photographers from Two Eagle River School on the Flathead Indian Reservation in Pablo. In the spring of 2016, photographer, educator, and mentor David Spear led the group of students to New York City. "The idea of this trip is to have young people, who are invested in photography, get a general idea of the photo business," Spear said. The students toured The New York Times, New York University's photography program, Aperture Magazine, the International Center of Photography, and the photography collection at the Museum of Modern Art. They attended advanced photojournalism and portrait classes while finding time for shooting on the streets of New York.
The work in the exhibition ranges from street photography to architectural documentation in both black-and-white and color. The collection of images showcases strong photographic skills and diverse artistic visions in a group of students from rural Montana, many of whom had never left the state. The student-photographers are Lee Atwin, Shawncee Brave Rock, Nikki Burke, Tristin George, Nina Leone Hernandez, Taelyn Lafley, Whisper Michel, Jenna Mullaney, Esperanza Orozco-Charlo, Alexia Parizeau, Mars Sandoval, Xavier Smith, Michelle Tomma, and Bailey Wippert.
David J. Spear is the visionary and driver who made this experience possible. Before moving to Montana, Spear taught at New York University and the International Center for Photography, where he developed the community outreach program for underserved communities of New York City. In 2002, he began teaching photography at Salish Kootenai College and started Our Community Record: Two Eagle River School on the Flathead Indian Reservation, a project that encourages students to explore and document their community, culture, and history through storytelling and photography. He is co-founder and director of A VOICE-Art, Vision & Outreach In Community Education, a nonprofit organization that provides art-based educational programming in Montana rural communities and that helped support Rez Made.