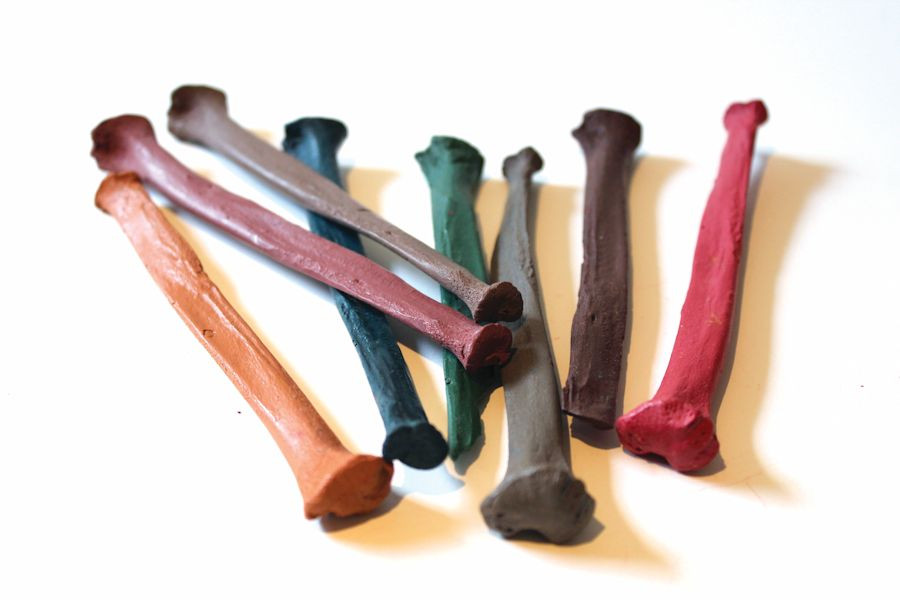 RYAN! Feddersen: Resistance
December 16 2016 - April 22 2017
Seattle-based artist RYAN! Feddersen (Confederated Tribes of the Colville Reservation) creates multi-layered environments and interactive sculptures. Feddersen's work is tongue-in-cheek, but with a pointed message that considers the role that art and creative industries play in creating sustainable communities. For this exhibition, she has created four interactive installations that address equitable development and resource use: Unveiling the Romantic West; Disconnected Towers; Coyote Now! and Martha Stewart Cocktails. Feddersen questions the dominate model of residential land use, subdivision, and development that assume exclusion and displacement, especially of native people. She points to the current property system that is in opposition to indigenous land uses. Rather than wallow in implicit criticism, Feddersen's work provides an opportunity for a reexamination of a shared history through humor and hands-on fun with the work itself.
Disconnected Towers is a series of sculptures that take the form of the temporary electrical tie-offs used at demolition and new home construction sites. This series contrasts makeshift structures with basic needs, continuing her critique of land use practices. Feddersen reimagines these provisional structures, often cobbled out of scrap two-by-fours, as "beacons that portend gentrification and scaffolds that uphold societal ideology and duplicity." She developed these acrylic icons to strategically represent conflicting facets of the development discussion—uncertainty, greed, ambition, exclusivity, and inequity.
The artist's newest installation, Unveiling the Romantic West, was developed exclusively for MAM using thermochromatic ink, a material made transparent by body heat that has the capability to present overlapping narratives that are uncovered by touch. This work is based on Edgar S. Paxson's historic Missoula Courthouse murals depicting Lewis and Clark's travels with the Corps of Discovery. Feddersen engages with 19th-century narratives of exploration and settlement, addressing an idealized version of Missoula civic history. While Paxson is recognized as being more historically accurate than other Western painters, the murals depict a simplified and glorified view of events that forever impacted native peoples. Feddersen notes that the murals "reinforce the primacy of one narrative, and decentralizes and obscures others. [They are] a strong example of art…that frames historical events through the lens of the dominant culture."
Feddersen's large-scale collaborative drawing and coloring installation Coyote Now! takes the form of a graphic novel. Coyote, a character known to many Indigenous cultures as the Trickster, figures prominently in efforts to revitalize indigenous language and native culture. Feddersen invites the viewer to imagine the Trickster as an active player in contemporary events. The artwork explores Coyote's roll in the creation of familiar urban icons, and suggests that he might be responsible for environmental disasters and global warming. Feddersen encourages viewers to use Coyote's bones, instruments of his immortality that are cast as children's coloring crayons, to symbolically to bring him back to life.
Finally, in Martha Stewart Cocktails, Feddersen humorously recreates the iconic symbol of political activism and resistance, the Molotov cocktail, as a felt soft-sculpture that embodies noted homemaker Martha Stewart's principals of "the handmade, the homemade, the artful, the innovative, the practical, and the beautiful." Feddersen contrasts stereotypically feminine, soft materials with the implied action of violence and armed rebellion.