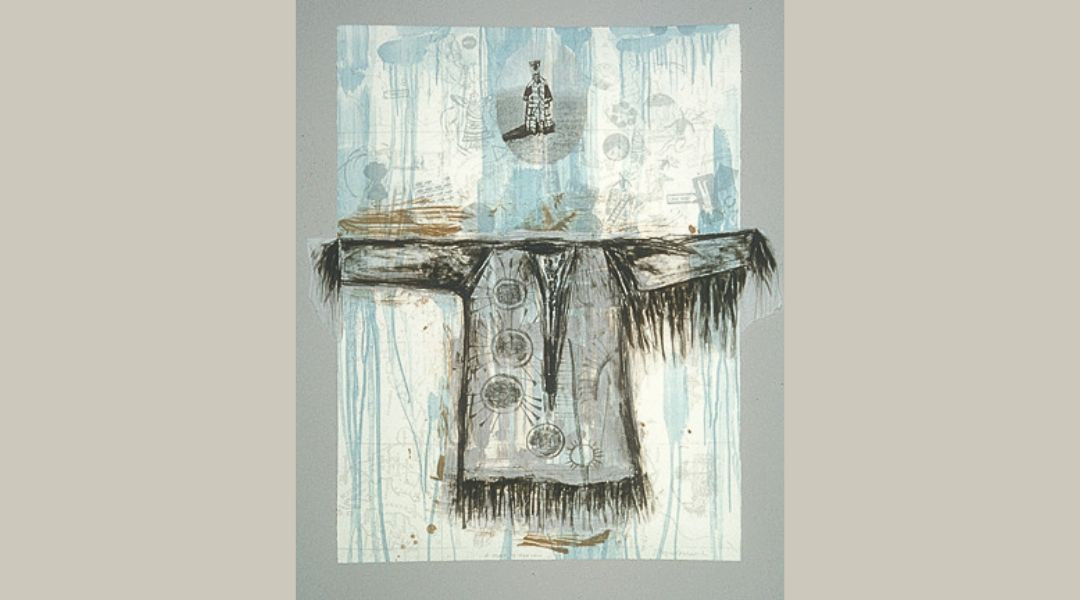 SÉLIŠ-QĹISPÉ CONNECTIONS: Selections From The Missoula Art Museum Contemporary American Indian Art Collection (CAIAC)
January 13 2023 - March 31 2023
These four artists, Corwin Clairmont, Molly Murphy Adams, Jaune Quick-To-See Smith, and Neal Ambrose-Smith, despite a variety of identities and Tribal affiliations, maintain strong connections to the Confederated Salish and Kootenai Tribes and the Flathead reservation.
Their work engages Tribal history, issues of assimilation and cultural identity, and environmental activism. MAM has presented group and major solo exhibitions by each, resulting in strong support for their artistic visions and careers, including collecting their artwork.
MAM has long held a dedicated focus on contemporary Native artists in the Lynda M. Frost Contemporary American Indian Art Gallery and through the MAM Collection. The inaugural gift to the CAIAC in 1997 was two prints by Jaune Quick-to-See Smith donated by The Rutgers Center for Innovative Print and Paper (now the Brodsky Center).
Following Quick-to-See Smith's 1998 survey exhibition, the artist pledged to gift a significant number of her printed oeuvre. To date, she's donated 45 works (31 of her own, 14 by others). This generous pledge, which Quick-to-See Smith describes as "putting a stake in the ground," challenged the museum to make a long-term commitment to develop a significant collection of contemporary Native art.
In the years following Quick-to-See Smith's pledge, MAM received grants and gifts to expand the collection with works by several other influential contemporary Indian artists in Montana and beyond our borders. In the 13 years since the gallery was dedicated, MAM has presented 27 solo and 12 group Native-focused exhibitions with over a hundred educational programs, discussions, lectures, master classes, and workshops.
The CAIAC now features almost 250 objects by the nation's most recognizable and powerful Native artists, and is the most sought-after part of the collection, with frequent requests for loans.