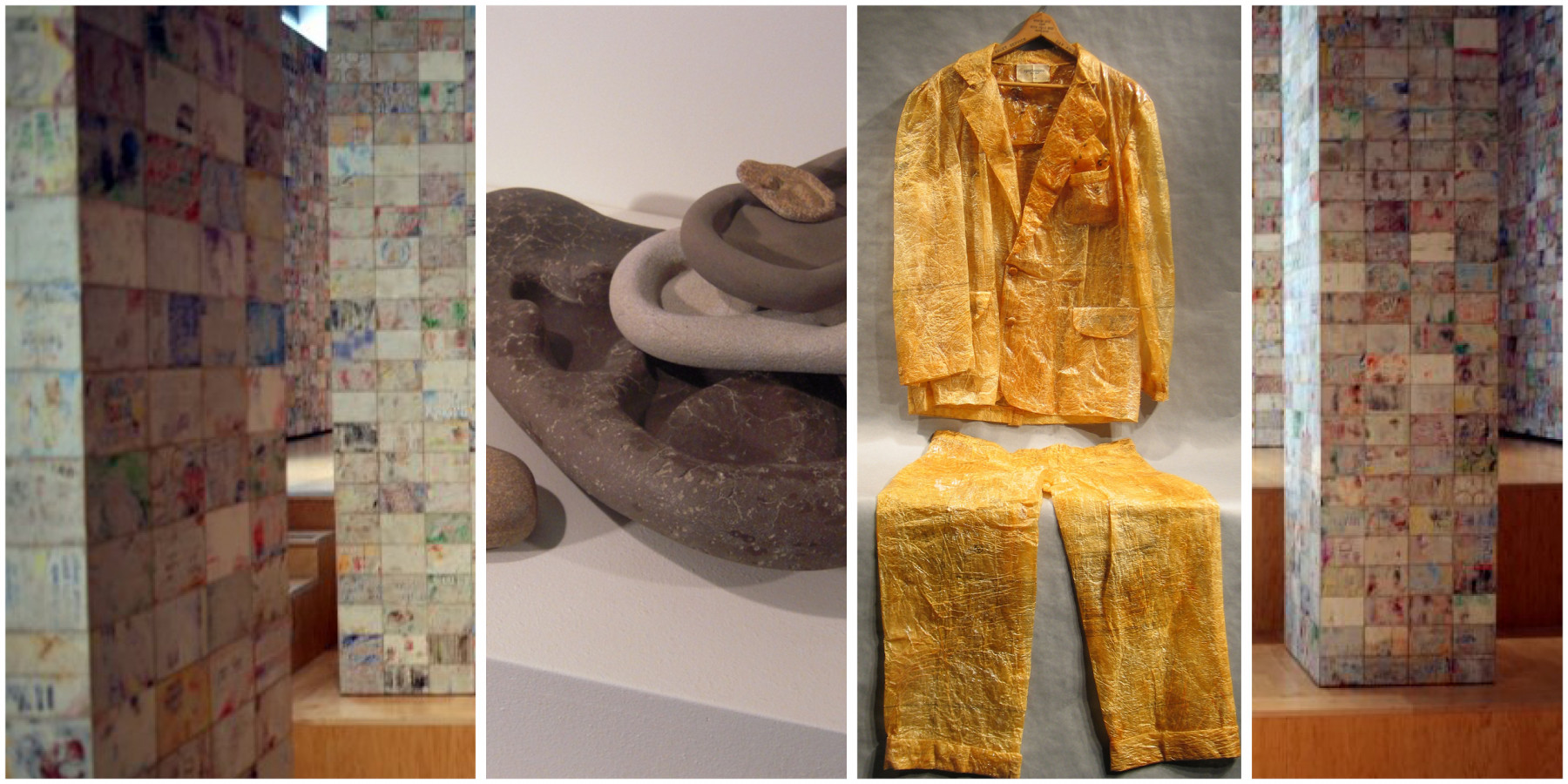 Site Complex: Installation Work From The MAM Collection
February 26 2019 - May 11 2019
Installations, sometimes called "environments," are a unique part of contemporary art. Since the 1960s, they have gained popularity, though precedents such as Kurt Schwitters' Merzbau (begun 1927, destroyed in 1943), in which the artist transformed eight rooms in his home into an artwork, continue to be a touchstone for many contemporary artists. As a genre, an installation refers to a site-specific, three-dimensional work that occupies an interior space (as distinct from an outdoor work that is often called public art or land art), and is designed to transform the experience or perception of the space. The MAM Collection includes several installation pieces that rarely have the opportunity to be exhibited because of the size, complexity, or cost that their display entails.
Works in Site Complex are landmarks from MAM's outstanding exhibition history. For instance, Chris Larson's Pause (The Dukes of Hazzard '69 Charger and Ted Kaczynski's Montana Cabin), was last included as part of the exhibition Crash. Pause. Rewind in 2007. Terry Karson's columns come from his immersive, room-sized 2012 Commons installation. Lisa Reihana's (Maori descent, Ngaa Puhi, Ngati Hine, Ngai Tu) tower of video monitors, Native Portraits N19897, were originally in the exhibition Te Ao Tawhito / Te Ao Hou (Old Worlds / New Worlds): Contemporary Art From New Zealand in 2000. Dyna Kuehnle's piece, Against the Current, was created for the 2006 inaugural exhibition celebrating the museum's expansion and renovation, MAM Unwrapped.
This exhibition also includes three-dimensional objects that rely on presentation or display as an integral part of how they are viewed and interpreted, such as Kristi Hager's FireWater scrim, with accompanying photographs of other scrim installations, Veil 1 and Veil 4 (Maiden Montana Series). Bobby Tilton's The Beekeeper/Administrator and Inheritance are sculptural objects that were originally installation components, yet exist independently. Further, Richard Notkin's Seven Ears (from Legacy Series), was originally part of a larger installation called Passages, comprising a tile mural depicting the atomic bomb, The Gift (currently in the collection of the Portland Art Museum), and a pile of various-sized ears titled Legacy from 1999.
Finally, the exhibition explores objects that document performance or action, such as Linda Ryan's Site Relic: Missoula Art Museum, created using debris from the site of future expansion as part of the 2005 exhibit at MAM's Temporary Contemporary space, titled Deconstructing Memories, Hamish Fulton's 21 Pieces of Wood for a 21 Day Walk in Montana, and the musical composition by Charles Nichols called Beneath the Veneer. As part of this exhibition, the band Modality (Nichols with Jay Bruns, Clark Grant, and Ben Weiss) will premier new songs and compositions based on this MAM collection piece during March First Friday.