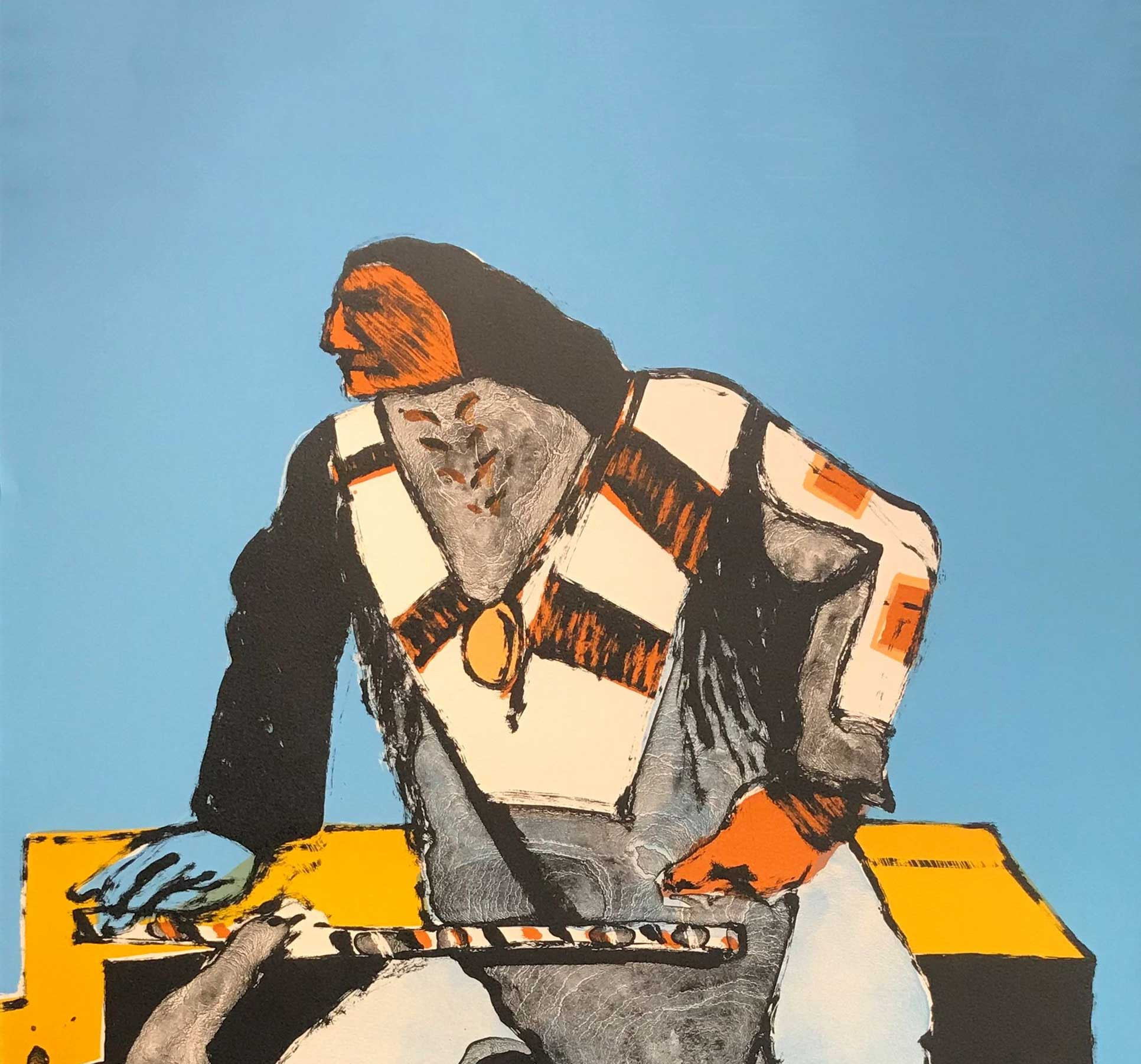 Another Deco Indian By Fritz Scholder
MAM is situated on the traditional, ancestral territories of the Séliš (Salish or "Flathead") and Ql̓ispé (upper Kalispel or Pend d'Oreille) peoples, and the museum strives to be respectful of the indigenous stewards of the land it occupies. Their rich cultures are fundamental to artistic life in Montana and to the work of MAM. With a significant pledge from artist Jaune Quick-to-See Smith and guidance from tribal leaders, MAM formalized its commitment to indigenous artists by establishing the Contemporary American Indian Art Collection in 1997 and the Lynda M. Frost Contemporary American Indian Art Gallery in 2006.
Indigenous voices have long-shaped museum programs. In 1981, the museum acquired its first artwork by a native artist, the Luiseño/American painter, Fritz Scholder. Though enrolled in the tribe, Scholder was not raised within traditional native culture. His high school art teacher—Sioux artist Oscar Howe—set him on a path that would lead eventually to a faculty position at the newly-formed Institute of American Indian Arts in Santa Fe. In a few short years, Scholder influenced a generation of emerging contemporary artists.
This lithograph was made at Tamarind Institute in Albuquerque and donated to the museum by the Los Angeles law office of Ziffren, Brittenham, Guller and Ingber following a solo exhibition of Scholder's artwork at the museum. Nearly 40 years later, the gift continues to impact regional programming. In fall 2019, Another Deco Indian was featured in the exhibition Radical Subjectivity: Contemporary American Indian Art from the MAM Collection at the University of Montana-Western art gallery in Dillon, MT.
Fritz Scholder (Luiseño/American), Another Deco Indian, four-color lithograph, 1979, 30x22¼". Missoula County Art Collection at MAM, gift of Ziffren, Brittenham, Guller, and Ingber, 1981.05.