The 2021 Benefit Art Auction will be a virtual event! It will be live-streamed from the museum on February 12, 2021, from 6 to 8 PM MST! It will be free for all to watch and participate via the bidding website. Register by clicking below to stay up-to-date on announcements like partnerships with local restaurants, musicians, and wine purveyors! All of the art is on view online now! Please note there is no exhibition in the museum galleries this year due to the pandemic. Bidding opens online on February 1, 2021, at 12 PM MST.
Change of plans: We had originally planned to celebrate MAM's Big Night on February 20, but we rescheduled to February 12.
The Annual Benefit Art Auction at the Missoula Art Museum will be held virtually on February 12, 2021. 2020 marked the 45th anniversary of the contemporary art museum, which opened in 1975 as the Missoula Museum of the Arts. Over the past four decades, the museum has expanded its footprint to include a dedicated gallery to contemporary Native American artists, an outdoor art park, and is home to a robust education program, including the Fifth Grade Art Experience. The Benefit Art Auction has been held since the museum opened and typically culminates in a large gala with a live auctioneer. The 2021 Benefit Art Auction will be an entirely virtual experience due to ongoing concerns about gatherings and events of any size during a public health crisis.

As the coronavirus pandemic continues to affect artists of all kinds, the Missoula Art Museum has partnered with the Montana Area Music Association (MAMA) to create an opportunity for the recording artists of Montana by introducing a new community album as a part of this year's auction. Artists of all kinds, including recording artists, have struggled this year as venues, galleries, shows, and other gathering spots have closed. This community album will feature musicians who have a connection to Missoula and/or Montana. MAM and MAMA feel that this project will embody the spirit of artists helping artists across disciplines and satisfying Missoula's dearth of live music during the pandemic.
__________________________________________________________________________________________________________________________________________________________
Related press: MAM auction seeks art and local music for online format - Missoulian, November 13, 2020
Scan the QR code below to access the bidding site on your smartphone!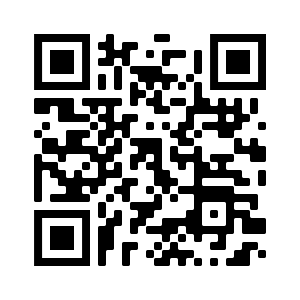 The Missoula Art Museum is grateful for the continued support of US Bank, presenting sponsor for the MAM Auction for over 12 years!

MAM is grateful for the support of Windfall, Inc