The 2021 Benefit Art Auction was an entirely virtual event! Thanks to everyone who tuned in, placed bids, and donated! We raised more than $98,000!
Please support the businesses who support MAM and the arts in Missoula such as the sponsors of the MAM's Big Night, restauranteurs offering special meals for the Big Night, and the Montana Area Music Association and the musicians on the Getting Thru: A Compilation album.
Though bidding is closed, you are welcome to place donations whenever you like!
If you won a piece in the auction, please read:
Thank you for bidding and purchasing artwork(s) during The Big Night fundraiser on Friday! The event was a great success with art sales exceeding many of our expectations. Though we always strive to sell 100% of the artworks offered, this year held many unknowns. We sold 102 artworks—more total pieces than we have sold in many years, which represents 81% of the total 126 offerings.
I am sure you are excited to get your new art home and hung on your wall, but I ask for your patience while we work to coordinate with you and the artists for prompt shipping/pick-up of your newly purchased works.
MAM took physical possession of very few of the artworks that were sold in the auction this year.
If you are a local collector, you will be able to pick up your work at MAM once we have possession. If the artist is also local, we will make arrangements for drop-off and pick-up. If the artist is not local, we are working to have the artwork shipped to MAM and you will be invoiced for the shipping cost.
If you are not local or unable to pick up your new art at MAM, I will be in contact with you and the artist to have the work shipped to you, and you will be invoiced for the shipping cost.
Congratulations on your winning bid! And thank you for your patience. If you have questions, please email John Calsbeek, associate curator.
---
Change of plans: We had originally planned to celebrate MAM's Big Night on February 20, but we rescheduled to February 12. Please note there is no exhibition in the museum galleries this year due to the pandemic. The galleries at MAM will be closed on Friday, February 12 as we prepare for this event.
The Annual Benefit Art Auction at the Missoula Art Museum will be held virtually on February 12, 2021. 2020 marked the 45th anniversary of the contemporary art museum, which opened in 1975 as the Missoula Museum of the Arts. Over the past four decades, the museum has expanded its footprint to include a dedicated gallery to contemporary Native American artists, an outdoor art park, and is home to a robust education program, including the Fifth Grade Art Experience. The Benefit Art Auction has been held since the museum opened and typically culminates in a large gala with a live auctioneer. The 2021 Benefit Art Auction will be an entirely virtual experience due to ongoing concerns about gatherings and events of any size during a public health crisis.

As the coronavirus pandemic continues to affect artists of all kinds, the Missoula Art Museum has partnered with the Montana Area Music Association (MAMA) to create an opportunity for the recording artists of Montana by introducing a new community album as a part of this year's auction. Artists of all kinds, including recording artists, have struggled this year as venues, galleries, shows, and other gathering spots have closed. This community album will feature musicians who have a connection to Missoula and/or Montana. MAM and MAMA feel that this project will embody the spirit of artists helping artists across disciplines and satisfying Missoula's dearth of live music during the pandemic.
__________________________________________________________________________________________________________________________________________________________
Related press:
MAM auction seeks art and local music for online format — Missoulian, November 13, 2020
MAM's auction is now a 'Big Night' with online bids, music comp — Missoulian, January 15, 2021
Art museum's local music album spans from roots to electronic — Missoulian, February 5, 2021
MAM's Big Night: Annual benefit art auction culminates in virtual event Feb. 12 — Lively Times, February 9, 2021
'MAM's Big Night': Missoula Art Museum's annual art auction held virtually — ABC Fox Montana, February 9, 2021
MAM builds on small-town connections for annual art auction — The Kaimin, University of Montana, February 9, 2021
Scan the QR code below to access the bidding site on your smartphone!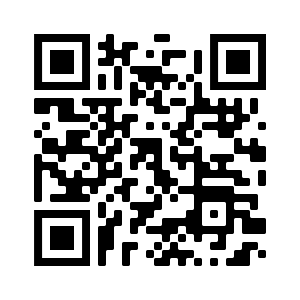 The Missoula Art Museum is grateful for the continued support of US Bank, presenting sponsor of the MAM Auction for over 12 years!

MAM is grateful for the support of Windfall, Inc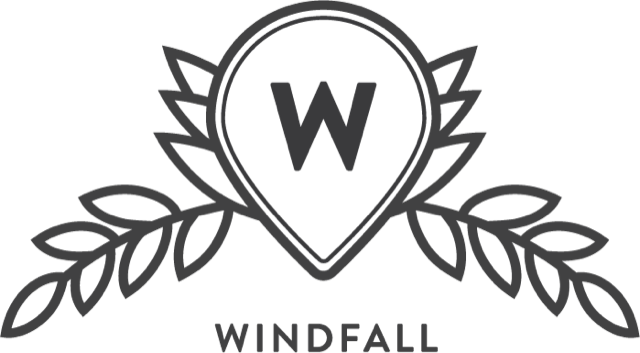 Additional sponsors include:
**Exclusions apply. Flower Bed and Wine Merchants offers are only valid to attendees who live in the Missoula area. Winner must present proof of age (21+) when redeeming the Wine Club prize at Missoula Wine Merchants. If the winner is under the age of 21, the offer is void. The virtual VIP passes to BSDFF are not limited to winners who live in the Missoula area exclusively.