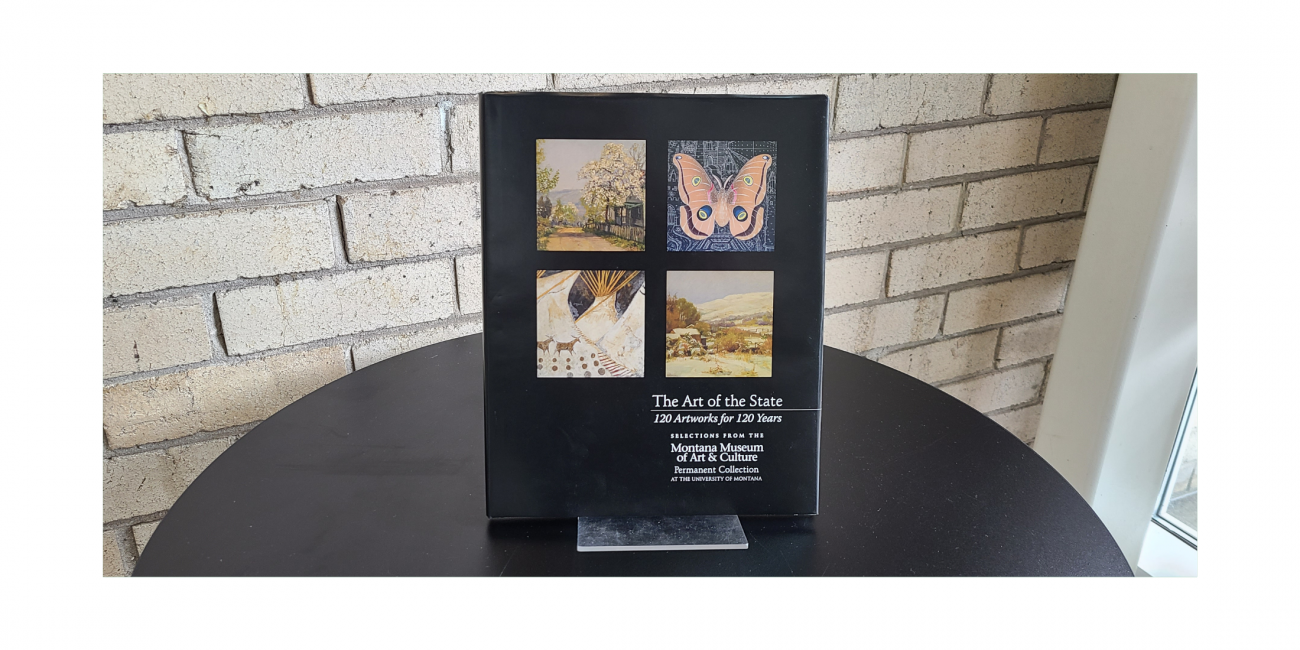 Art Of The State: 120 Artworks For 120 Years
Published by Montana Museum of Art and Culture, copyright 2013.
Chief author, former MMAC Curator of Art, current MAM Senior Curator, Brandon Reintjes.
In celebration of the Montana Museum of Art and Culture's 120th year, this volume's selections represent the scope and breadth of the museum's Permanent Collection from ancient works to more contemporary pieces. From Pablo Picasso to Fra Dana and Walter Hook to Andy Warhol, each piece of art is beautifully photographed and presented with a short history that tells the Permanent Collection's chronology of development. MMAC's mission to acquire and preserve art that expresses the spirit of the American West and its relationship to the world is wonderfully documented here, making highlights of the State of Montana's art collection accessible for all. Authored by MMAC Curator of Art Brandon Reintjes and former archivist at the Pennsylvania Academy of the Fine Arts Cheryl Leibold, the handbook is available in both soft and hardbound formats.