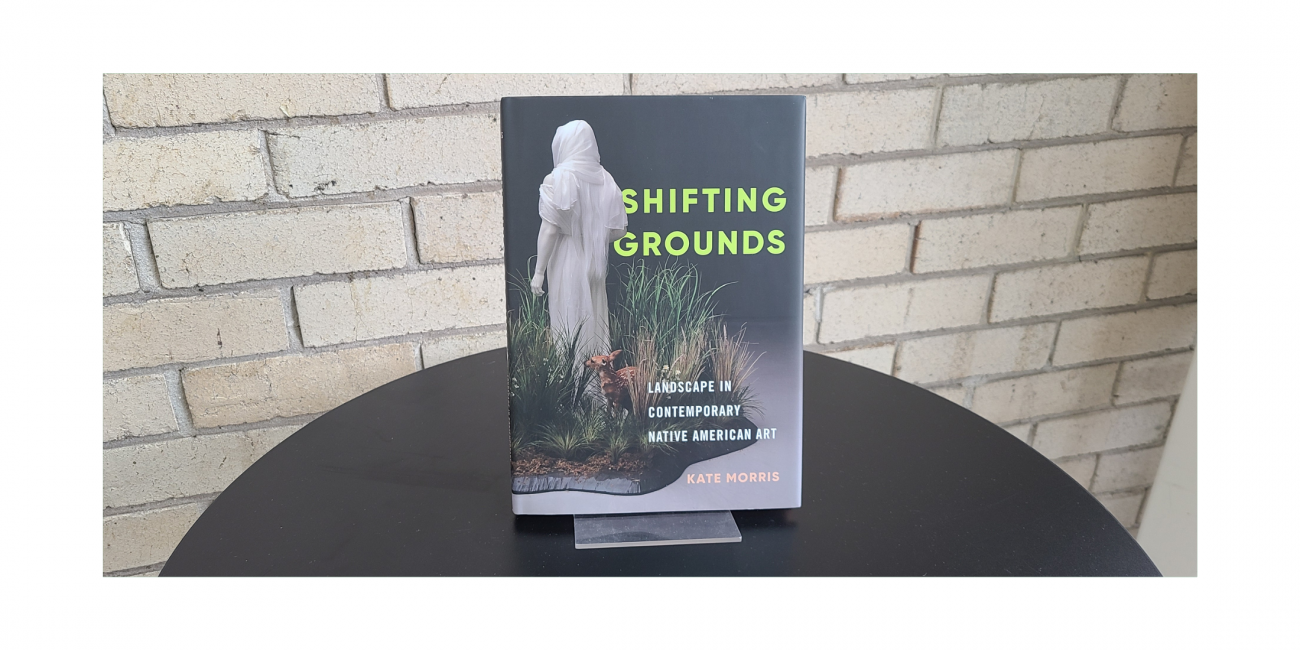 Kate Morris: Shifting Grounds
Published by University of Washington Press, copyright 2019.
Hardcover, 188 pages.
"In Shifting Grounds, art historian Kate Morris argues that Indigenous artists are expanding, reconceptualizing, and remaking the forms of the genre still further, expressing Indigenous attitudes toward land and belonging even as they draw upon mainstream art practices. The resulting works are rarely if ever primarily visual representations, but instead evoke all five senses."