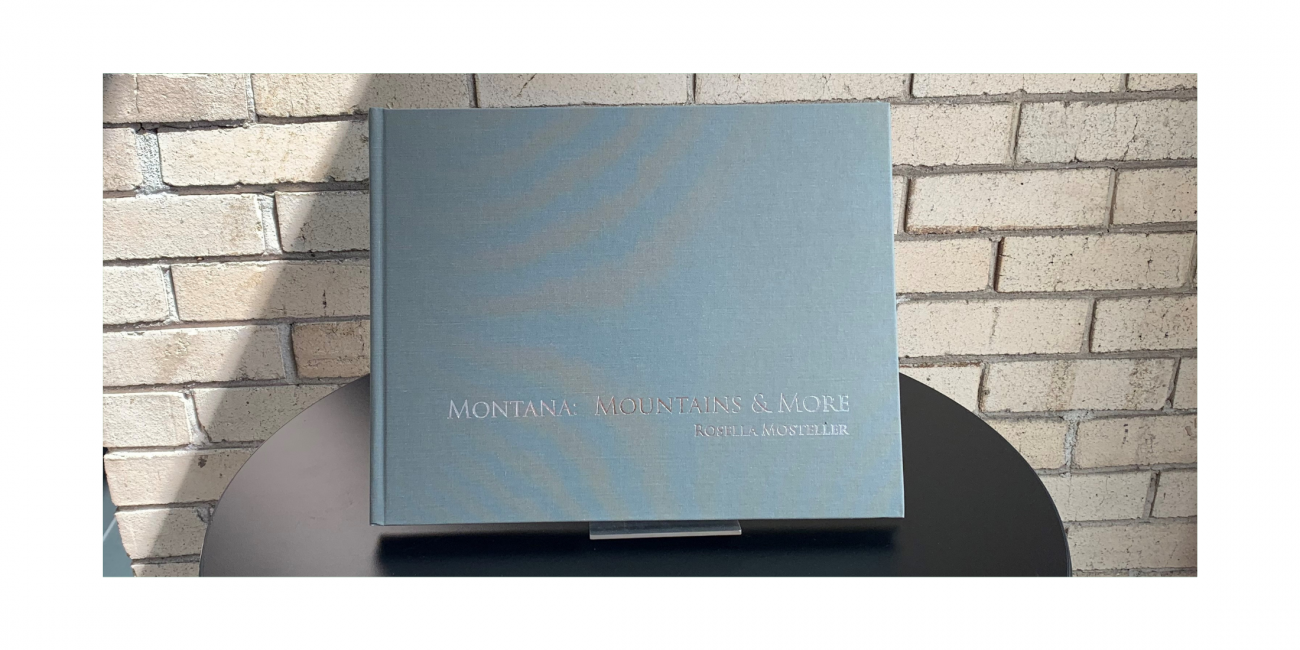 Montana: Mountains & More
Published by Edition One Books, copyright 2019.
Signed by artist Rosella Mosteller
"There is so much of Montana that doesn't meet the eye until you take the time to put wear on the tread of your soles. The medium of black-and-white photography transforms the color of the landscape. What remains are images that give a person the emotive quality of Montana at its core."
Hardcover, cloth bound, 139 pages.