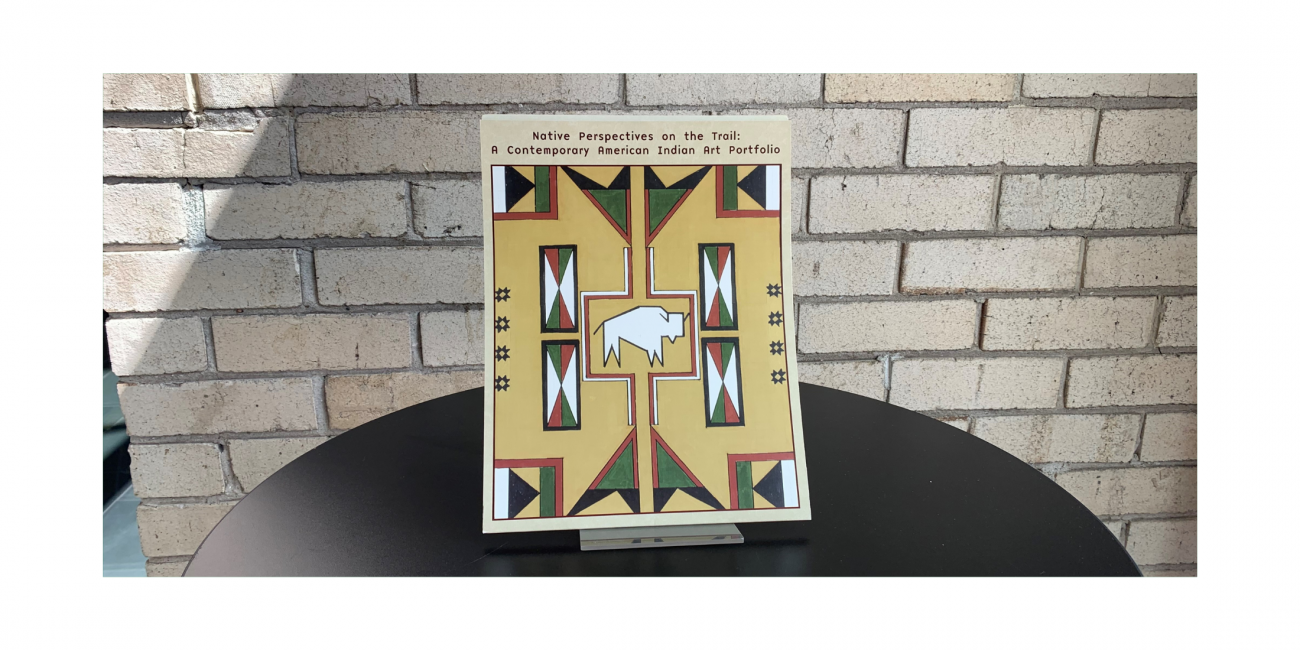 Native Perspectives On The Trail
A Contemporary American Indian Art Portfolio
Published by Missoula Art Museum, copyright 2005.
Native Perspectives on the Trail is a positive and inclusive forum for the expression of long-ignored perspectives. Using creative imagery, innovative processes, and ironic humor, the artworks honor ancient indigenous expressions and celebrate contemporary American Indian life. Taken together, the artworks challenge the images of Lewis and Clark as heroic discoverers cemented in our country's consciousness.
The participating artists have many strong connections to the American West, but hail from tribes located around the country.
Softcover, staple-bound, 43 pages.