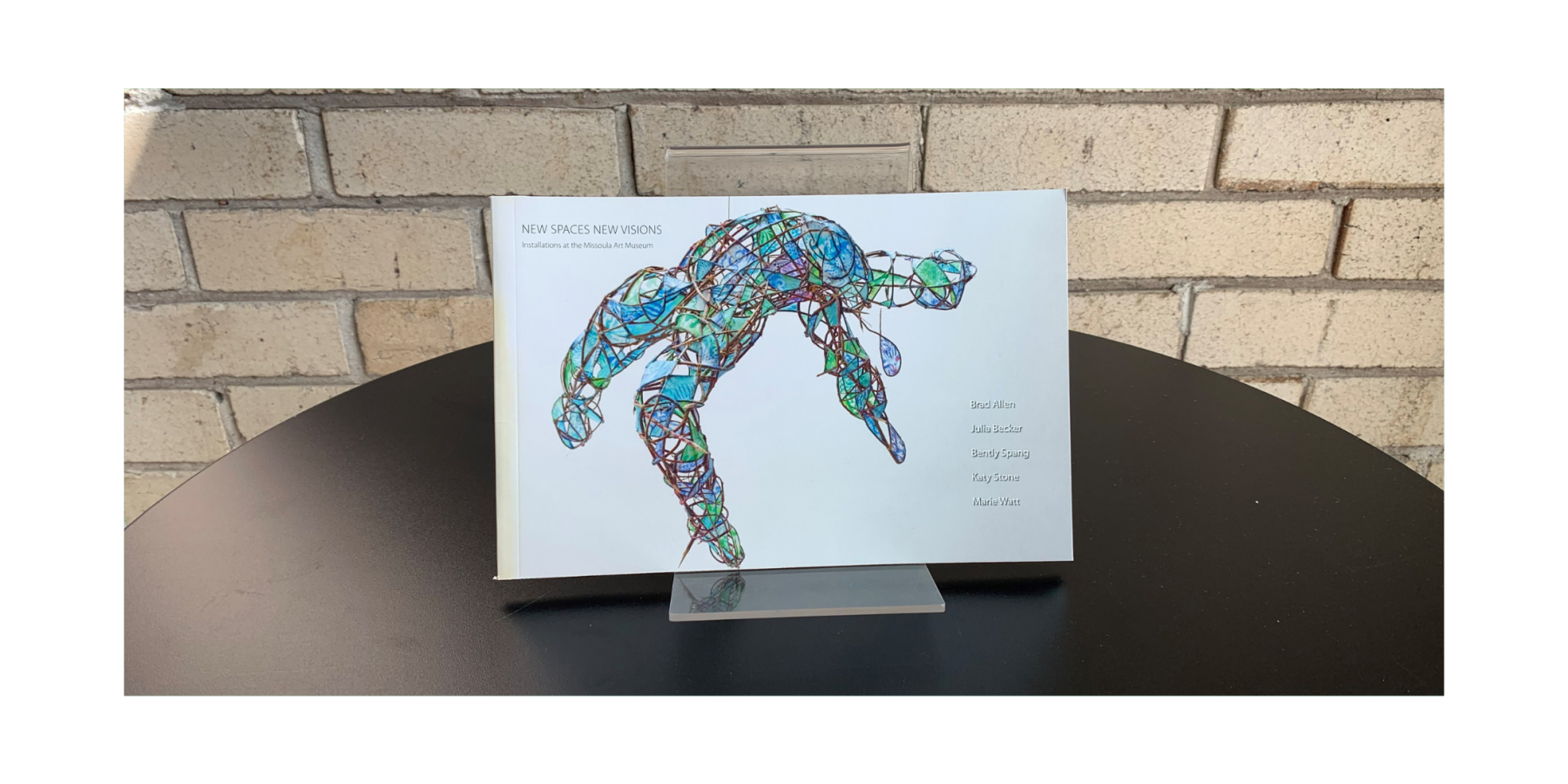 "New Spaces New Visions was a series of unique installations at the Missoula Art Museum during 2007-2009. It was intended to provide creative opportunities for artists, and to challenge MAM's audience and staff. The invitation to the creators of these five installations represents MAM's deep-seated commitment to the artists of Montana, the Rocky Mountain West, the Pacific Northwest, and to the work of contemporary American Indian artists. The highly successful project celebrated MAM's aesthetically beautiful and spacious new galleries, which reopened after renovation and expansion in 2006, and were sensitively designed to anticipate the needs of artists."
Published by Missoula Art Museum, copyright 2010.
Softcover, perfect-bound, 32 pages.