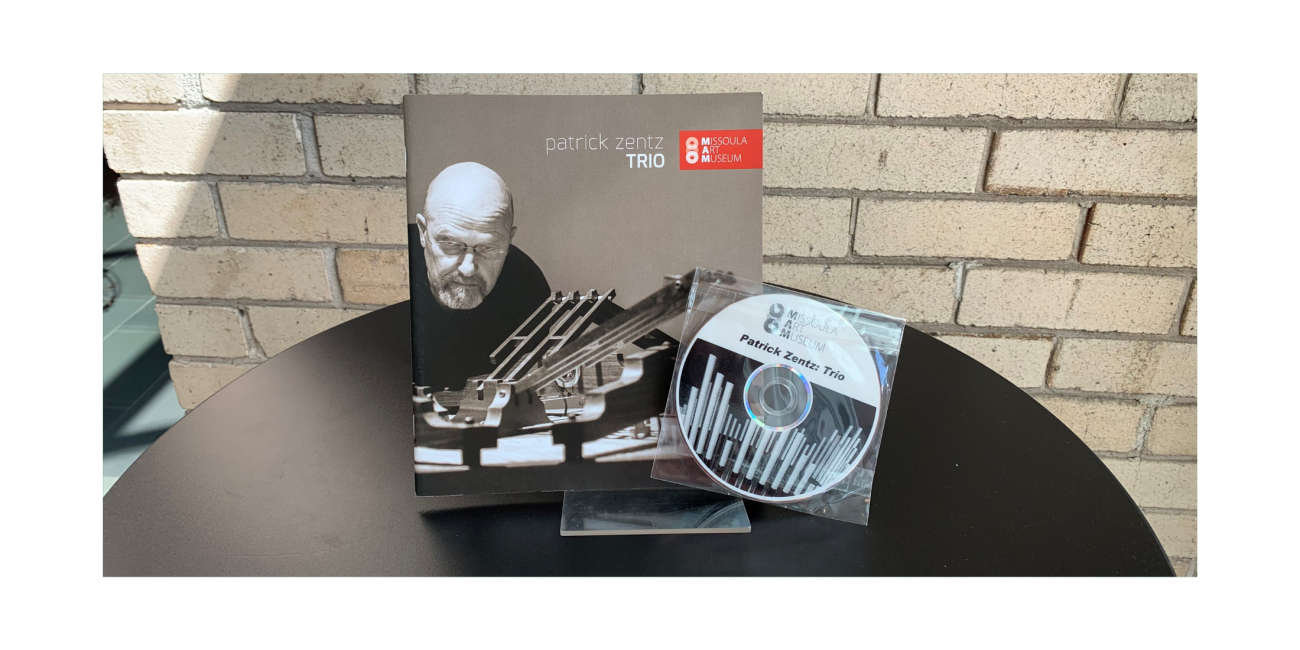 Published by Missoula Art Museum, copyright 2015.

Softcover, staple-bound, 16 pages.
Trio is a sound installation artwork donated to MAM in 2011 by Billings art collectors and connoisseurs John and Carol Green. Trio consists of three individual "instruments": a "drum" entitled Renowind; a "cello" entitled Puget Sound Table; and a "flute" entitled Horizon (Songline) Translator. The pieces interact with the outside environment. The catalog documenting these artworks also contains a DVD of Patrick Zentz discussing his installation.