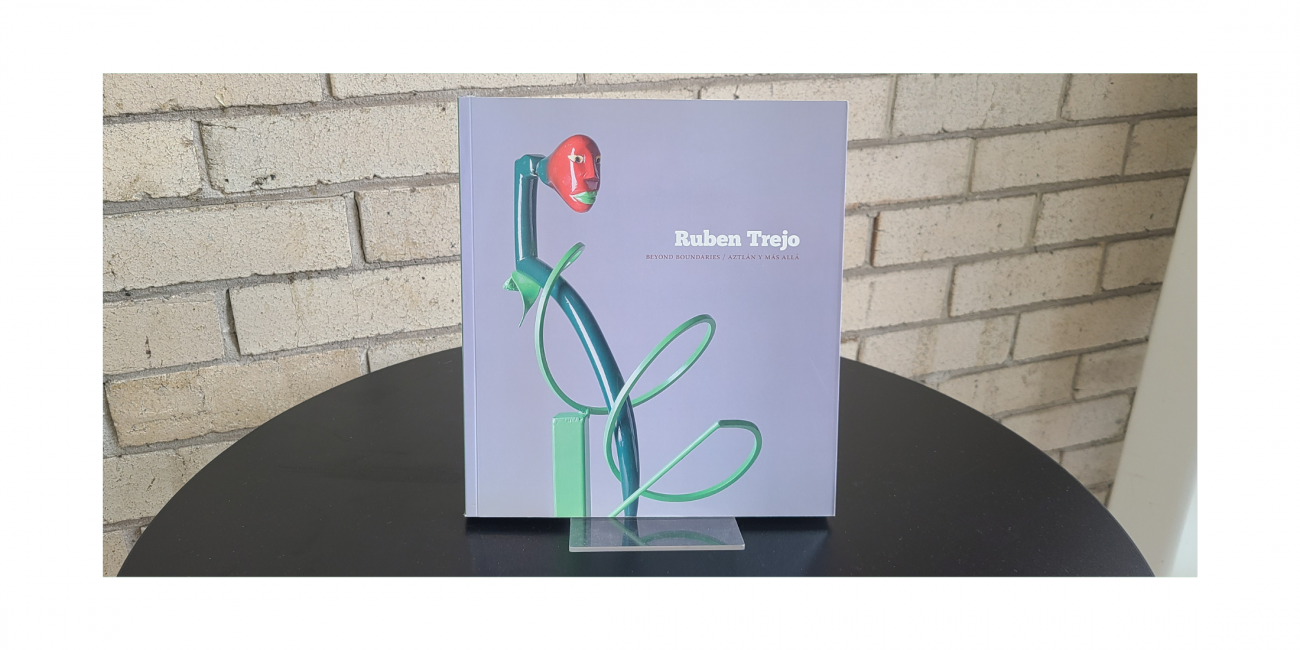 Ruben Trejo: Beyond Boundaries
Edited and introduced by Ben Mitchell, with essays by Tomas Ybarra-Frausto and John Keeble.
Published by University of Washington Press and Northwest Museum of Art and Culture, Spokane, Washington, copyright 2010.
Softcover, perfect-bound, 152 pages.
"Ruben Trejo: Beyond Boundaries/Aztlan y mas alla is the first comprehensive survey of Trejo's art and career. It focuses on nearly seventy works spanning 1964 through the present, including pieces from his delightful life-size, puppet-like Clothes for Day of the Dead series; works from the Catrins and Calzones series--cast bronze underwear and jalapenos--that challenge the Spanish machismo culture; seminal examples of his life-long exploration of the cruciform image; and much more. The volume includes biographical and interpretive essays, as well as a chronology, list of exhibitions, and bibliography."