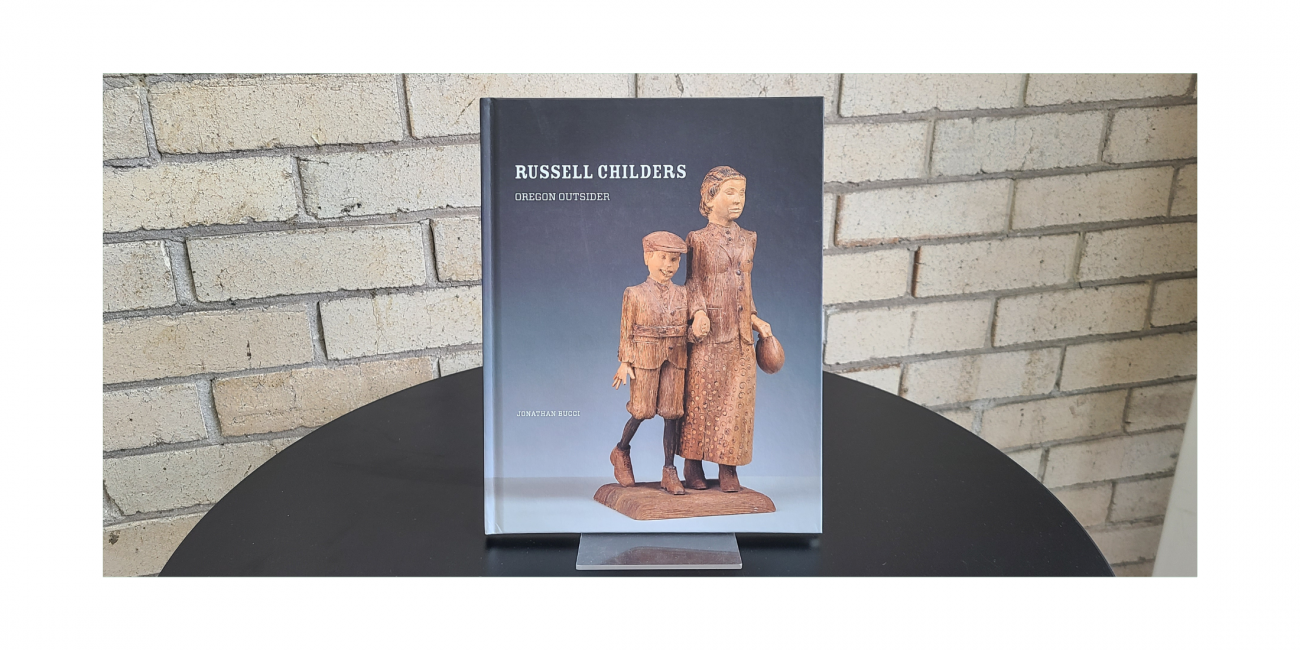 Russell Childers: Oregon Outsider
Russell Childers: Oregon Outsider was curated by the Hallie Ford Museum of Art Study Gallery in 2016. The exhibition was the first retrospective and largest exhibition to date of the work of self-taught Oregon woodcarver Russell Childers (1915–1998), who spent 39 years institutionalized at Oregon Fairview Home in Salem. Curated by the Hallie Ford Museum of Art collection curator, Jonathan Bucci, the exhibition presents 25 carvings. The works are largely autobiographical in nature and depict family, friends, historical figures, and animals, as well as memories of Childers' childhood home in Wasco County, Oregon; and his time at Fairview Hospital. Childers' handmade tool chest will also be on view. "We are thrilled to be able to organize this exhibition and bring this important research into the public domain, giving visitors an opportunity to get to know one of Oregon's most important self-taught artists," says Hallie Ford Museum of Art director John Olbrantz.
A 64-page full-color hardcover catalog, titled Russell Childers: Oregon Outsider, includes an essay by Bucci that tells Childers' life story and discusses the evolution of his artwork from the 1940s to the 1990s. This catalog will be available in the Hallie Ford Museum of Art store by mid-September for $17.95. Lenders to the exhibition include Willamette Valley Rehabilitation Center, Missoula Art Museum, Salem Art Association, Jordan Schnitzer Museum of Art, Oregon Health Sciences University, and ten private collections from California, Oregon, and Washington.