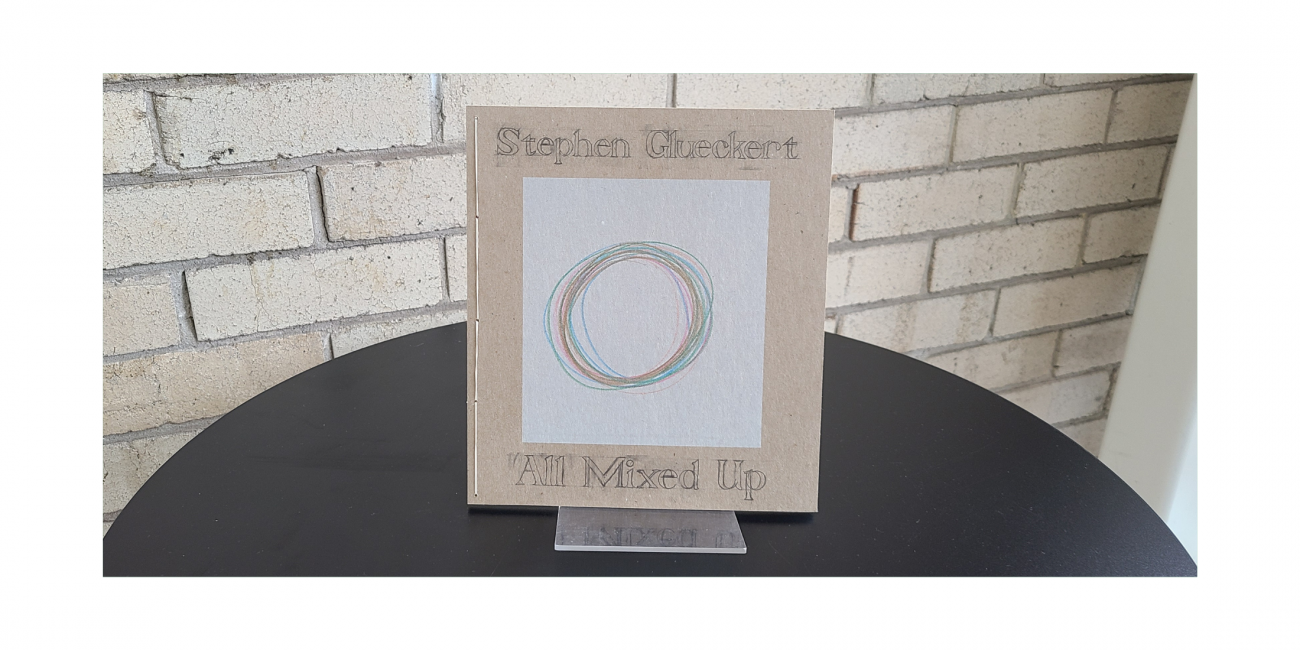 Stephen Glueckert: All Mixed Up
by MAM Curator Emeritus Stephen Glueckert
Published by Missoula Art Museum, copyright 2016.
Softcover, hand-bound, 42 pages, signed by the artist.
A consummate artist and educator, Glueckert has created a vast outpouring of work influenced by folk and intuitive artist traditions, as well as modernism. Included are early films, handmade games, drawings, conceptual pieces, drawing machines, collages, interactive sculptures, and inventive assemblages. This exhibition will make its way across Montana, Wyoming, and Idaho. A limited-edition Glueckert Catalog will be published, inviting the reader to create an original drawing on the cover made by one of Glueckert's drawing machines that you will find in the exhibition at MAM.