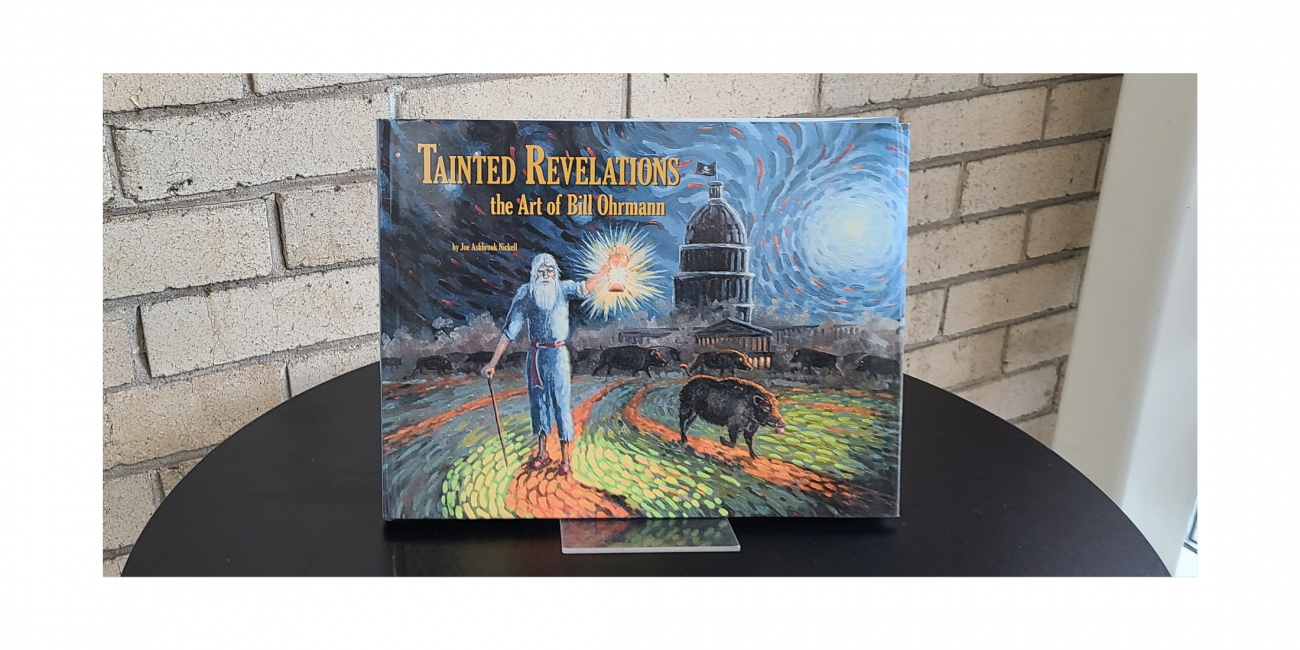 Tainted Revelations: The Art Of Bill Ohrmann
by Joe Nickell
106 illustrations, published by the Missoula Art Museum, copyright 2014.

Hardcover, 140 pages.
Bill Ohrmann only began seriously painting when he retired from ranching in 1996. Since then, the 95-year-old Montana artist has produced hundreds of canvases that explore his blistering criticism of the modern West. His direct, narrative paintings, often inspired by quotations from his favorite poets and environmental writers, are by turns wry, apocalyptic, horrifying and hilarious.
In Tainted Revelations, Joe Ashbrook Nickell maps out the broad landscape of Ohrmann's oeuvre, communing along with the way with the cavemen and future-men, tigers and mice, neighbors and nymphs who speak their truths through the painter's brush. Part biography, part meditation, Nickell's text is coupled with more than 90 color reproductions of Ohrmann's work, eloquently illuminating the artist's singular worldview and impassioned concern for the plight of oppressed souls - human and otherwise - of this earth.
Joe Ashbrook Nickell is a two-time NEA Arts Journalism Institute fellow. He lives in Missoula, Montana. Introduction by Stephen Glueckert, former senior curator at MAM.
Bill Ohrmann's sculptural work is on display in MAM's Art Park through October 2022.