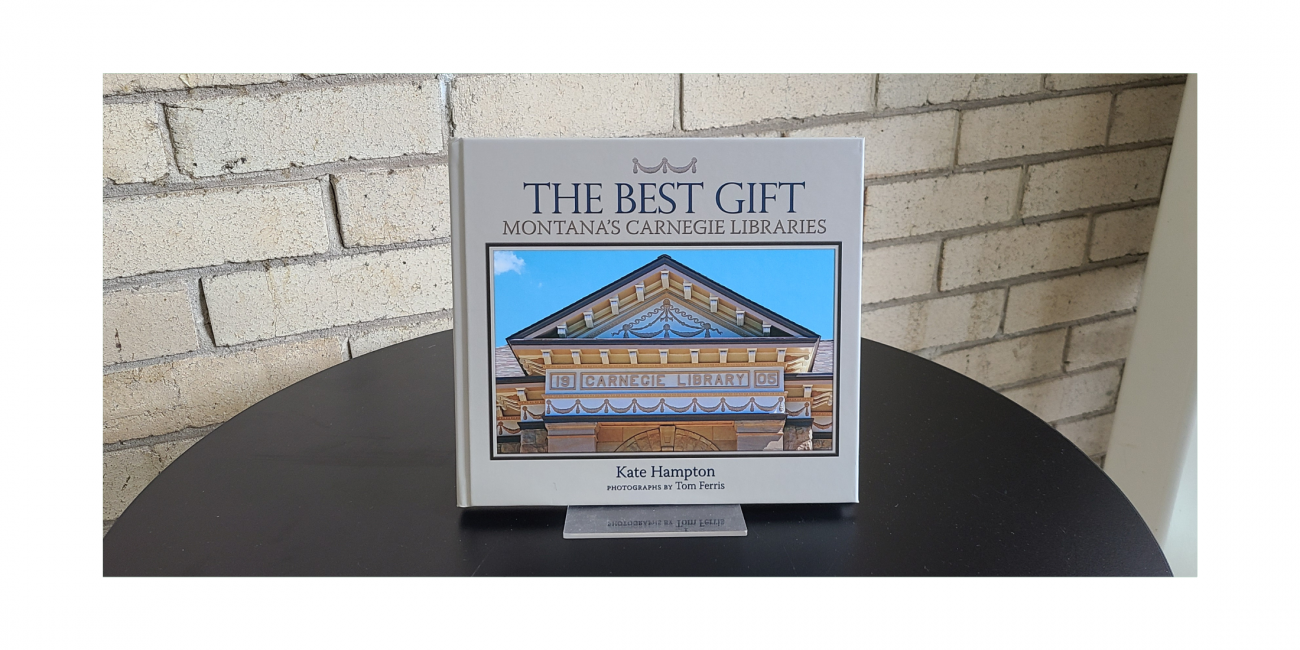 The Best Gift: Montana's Carnegie Libraries
by Kate Hampton
Published by Montana History Foundation, copyright 2019.
Hardcover, 120 pages.
Between 1910 and 1922, seventeen Montana communities built libraries with money given to them by the era's richest man, Andrew Carnegie. Fifteen of those libraries stand today, and their story is compellingly told here by architectural historian Kate Hampton. Just as he did in Hand Raised: The Barns of Montana, photographer Tom Ferris provides stunning detail of both the classic and unusual architectural elements of these iconic buildings. Hand-drawn architectural renderings and other historical images combine to create a detailed portrait of Carnegie's rich legacy in Montana.