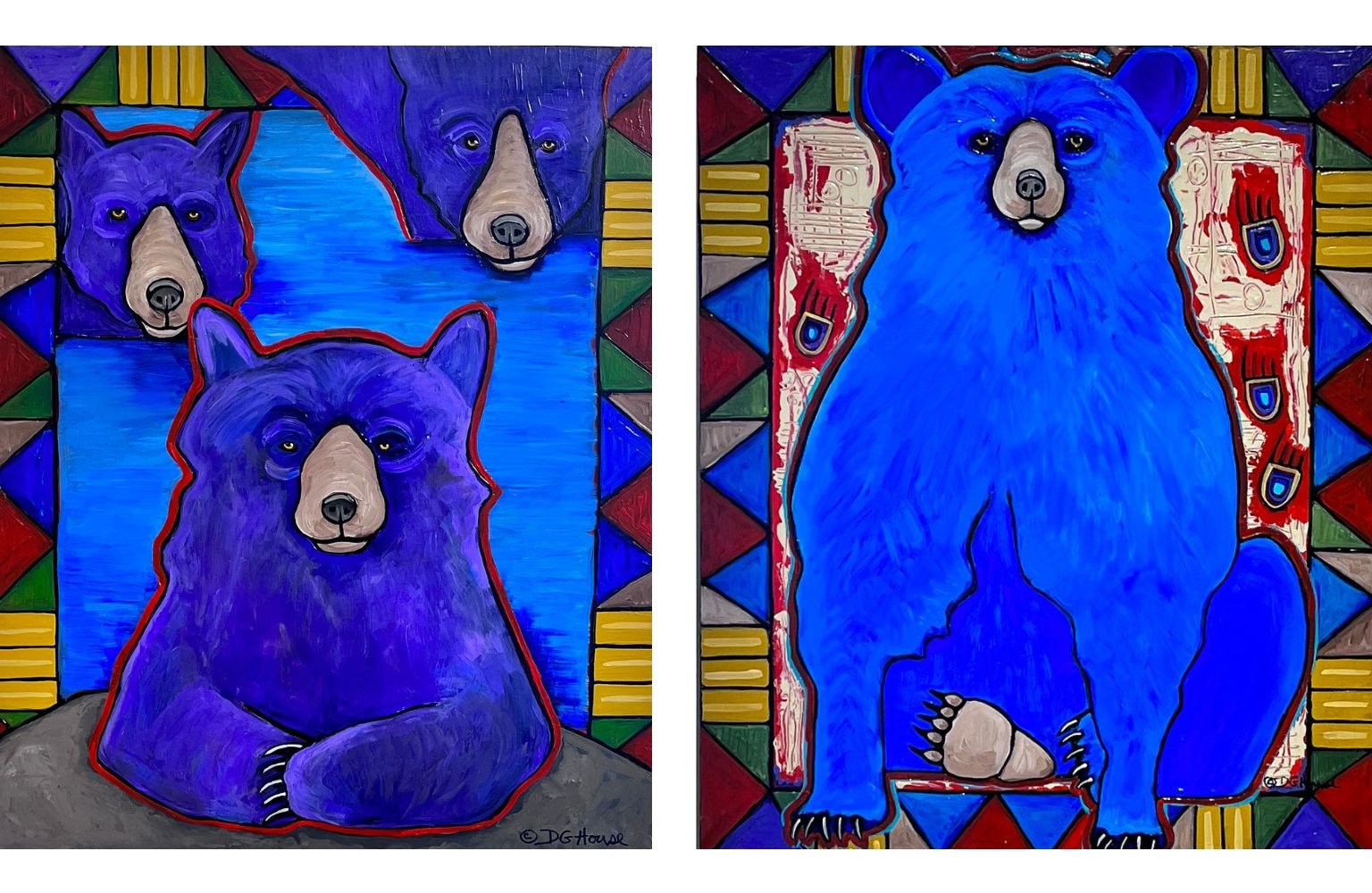 Professional Development For Educators
Start Time: 3:45 PM
End Time: 5:15 PM
Led by Cameron Decker and Janaína Vieira-Marques
MAM offers regular professional development opportunities for educators. Educators of all subject areas and grade levels are welcome to participate in arts-integrated workshops. These workshops highlight MAM's dedicated Lynda M. Frost Contemporary American Indian Art Gallery and Contemporary American Indian Art Collection. Explore exhibitions and connect to the Seven Essential Understandings of Indian Education for All (IEFA). Topics covered may include: language and vocabulary, appreciation vs. appropriation, and creating space to amplify Native voices. Participants will experience an increased comfort level in incorporating IEFA in their classroom and using MAM and contemporary art as a resource to share best practices in the field. PIR credits offered.
***
This workshop will focus on the art of DG House (enrolled member of the Cherokee Tribe of Northeast Alabama) and her exhibition, DG House: In that Still Moment, in the Lynda M. Frost Gallery of Contemporary American Indian Art. Artist DG House draws on her numerous experiences while exploring the vast, intricate Greater Yellowstone ecosystem. Participants will take a guided inquiry-based tour, explore art materials and approaches to related art-making concepts, and create artwork of their own. Educators will leave with a sample of their artwork and art activity with step-by-step instructions to be used in their classrooms. This hands-on art integration experience meets Montana standards in Visual Arts and IEFA.
Artist and educator Cameron Decker—proud member of the Diné (Navajo) Nation and a Salish descendant—will lead the art making workshop based on DG House's paintings. To show respect for the land on which she works, House incorporates geometric designs and colors inspired by individual parfleches from Crow, Salish, and Blackfeet Nations. Decker will demonstrate how to build an original parfleche using raw hide and educators will create their own parfleches using paper, ink, and the printmaking press. Parfleches can be easily integrated into the K-8 classroom, so MAM will send educators with a step-by-step process of how to create them using paper bags. Decker originally learned to make Parfleches from Blackfeet artist and elder, Jay Laber (Amskapi Pikuni/Blackfeet).

Images (L to R): detail of Life to the Earth, 2022, mixed media on panels, courtesy the artist; detail of Good Medicine, 2022, mixed media on panels, courtesy of the artist.