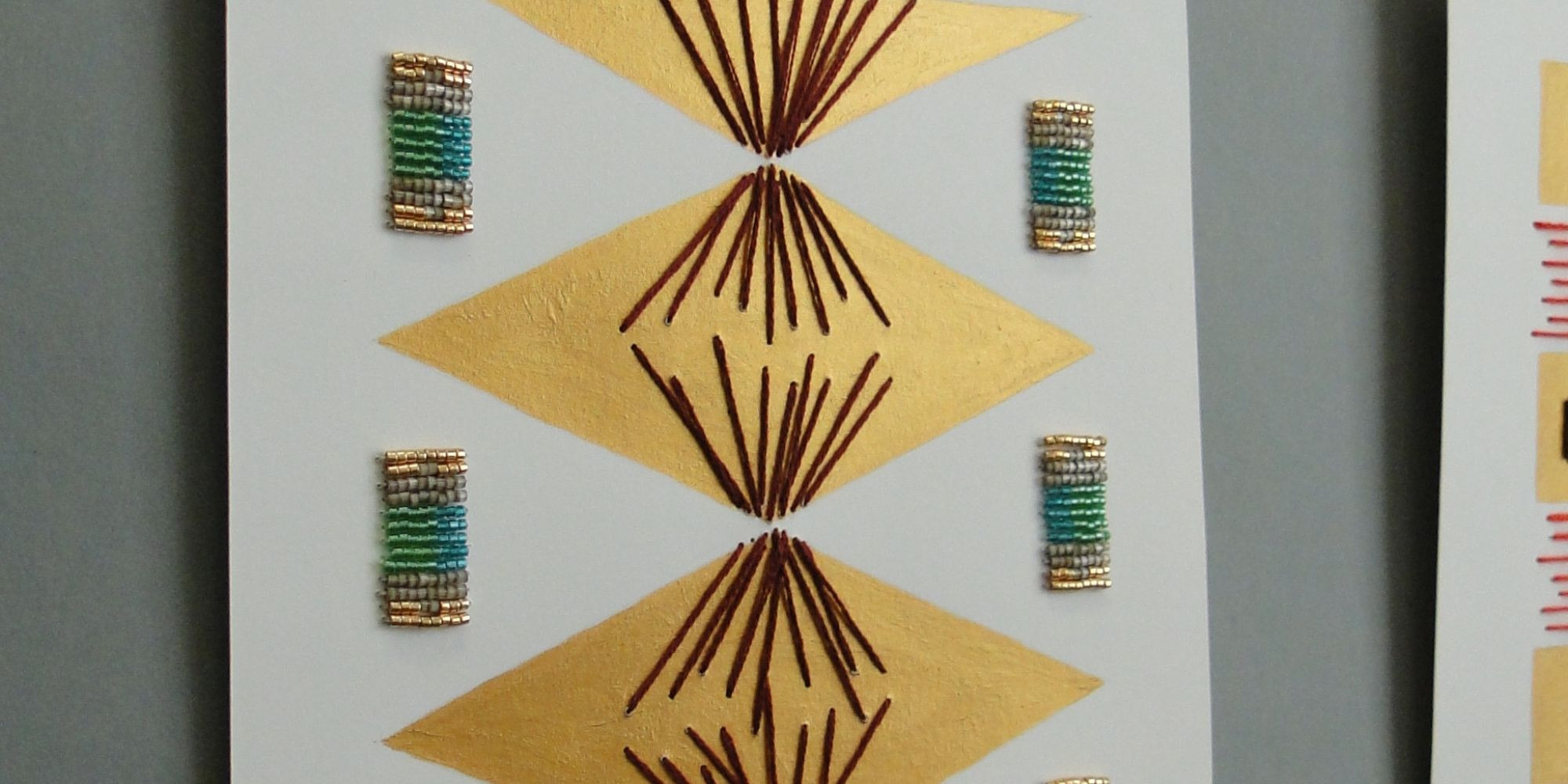 Saturday Free Family Workshops - Exploring Moccasin Design
Teachers: Molly Murphy Adams
Start Time: 11:00 AM
End Time: 12:30 PM
Join exhibiting artist Molly Murphy Adams (descendant, Oglala/Lakota) to create moccasins using paper and various materials. Participants will learn to trace feet and make paper templates and will create personalized designs based on historic and contemporary styles. Murphy Adams will bring moccasins from her family collection. Be prepared to take your shoes off and trace your stocking feet if you want a pattern based on your foot! Participants will tour the exhibition Molly Murphy Adams: The Space Between and view a short presentation of historic examples.
Murphy Adams was born in Great Falls, raised in western Montana, and now resides in Tulsa, Oklahoma. She learned beadwork at a very early age. Much of her work stems from combining traditional Native arts and contemporary art.
Please arrive a few minutes early to ensure a spot. Children under age 7 should be accompanied by an adult. All materials are provided—just bring an open mind.