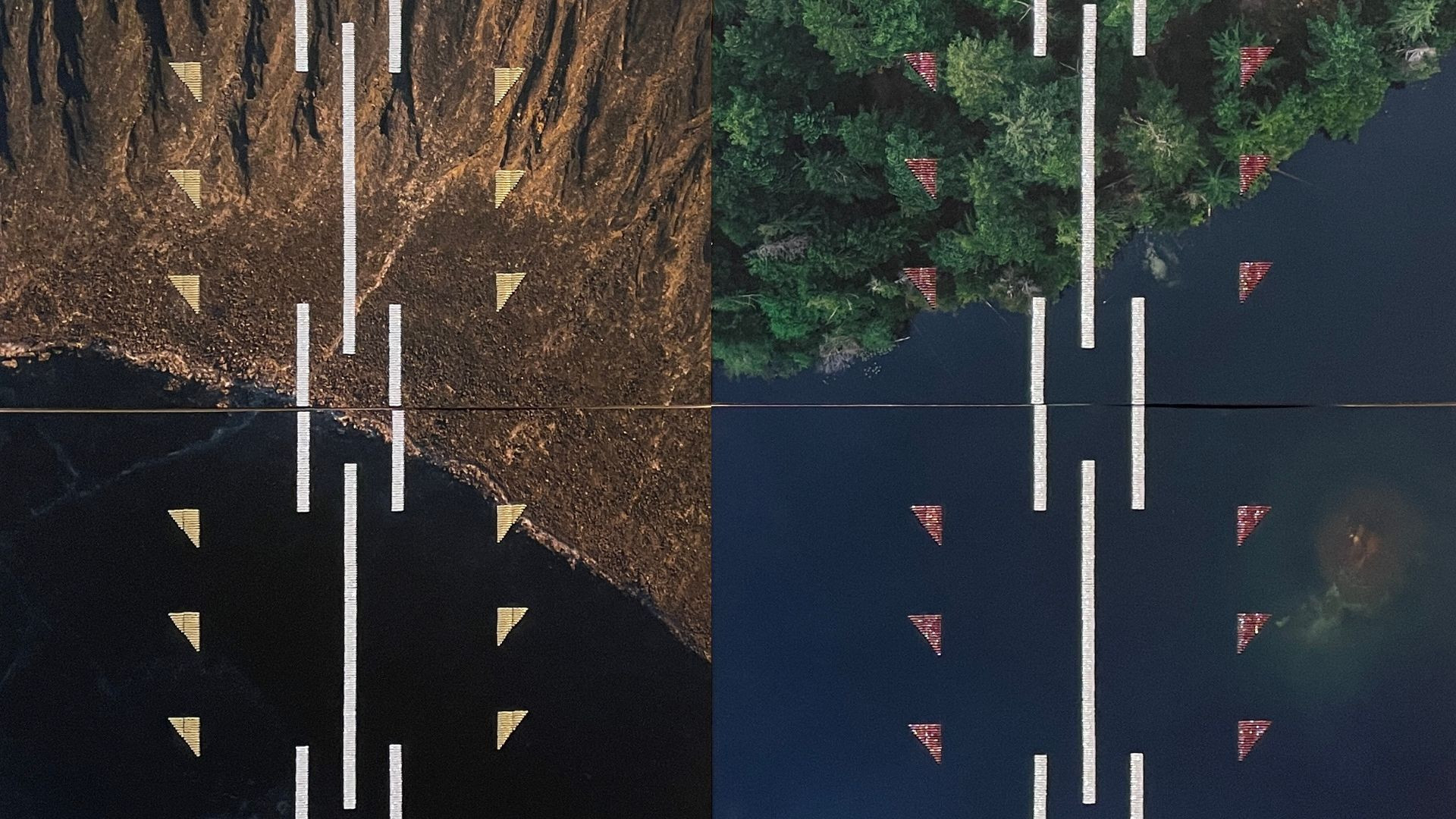 Molly Murphy Adams: The Space Between
September 1 2023 - January 8 2024
Murphy Adams (descendant, Oglala/Lakota) was born in Great Falls, raised in western Montana, and now resides in Tulsa, Oklahoma. She learned beadwork at a very early age. Much of her work stems from combining traditional Native arts and contemporary art.
This exhibition is about exploring Indigenous beadwork historically, philosophically, and visually. Murphy Adams says the title came from a desire to "reclaim and reexamine historic beadwork through an art history lens whereas it has always been examined and understood through an anthropology lens. For me there's a space between disciplines—art history and anthropology—and between historic and contemporary."
Murphy Adams employs abstraction, Indigenous design, and beadwork to dispel myths and stereotypes about Native people and cultures. Her work illustrates a blend of cultures, identities, and histories. She says, "Mixed media beadwork is the most authentic means of storytelling for me. The hybridization of technique, imagery, and materials accurately tell my story of mixed blood ancestry, contemporary struggle, and gender roles. And that struggle for authenticity is the core of my work."

MAM presented Murphy Adam's first solo exhibition in 2008 and collaborated on her MATRIX Press residency in 2017, including the resulting prints in a group exhibition, The Shape of Things, in 2018 (exhibition catalog available here). She received her BFA from the University of Montana in 2004 and earned a master's degree in art history focused on Indigenous writing and criticism. In her spare time, she creates absurdist beaded props for the hit series Reservation Dogs.