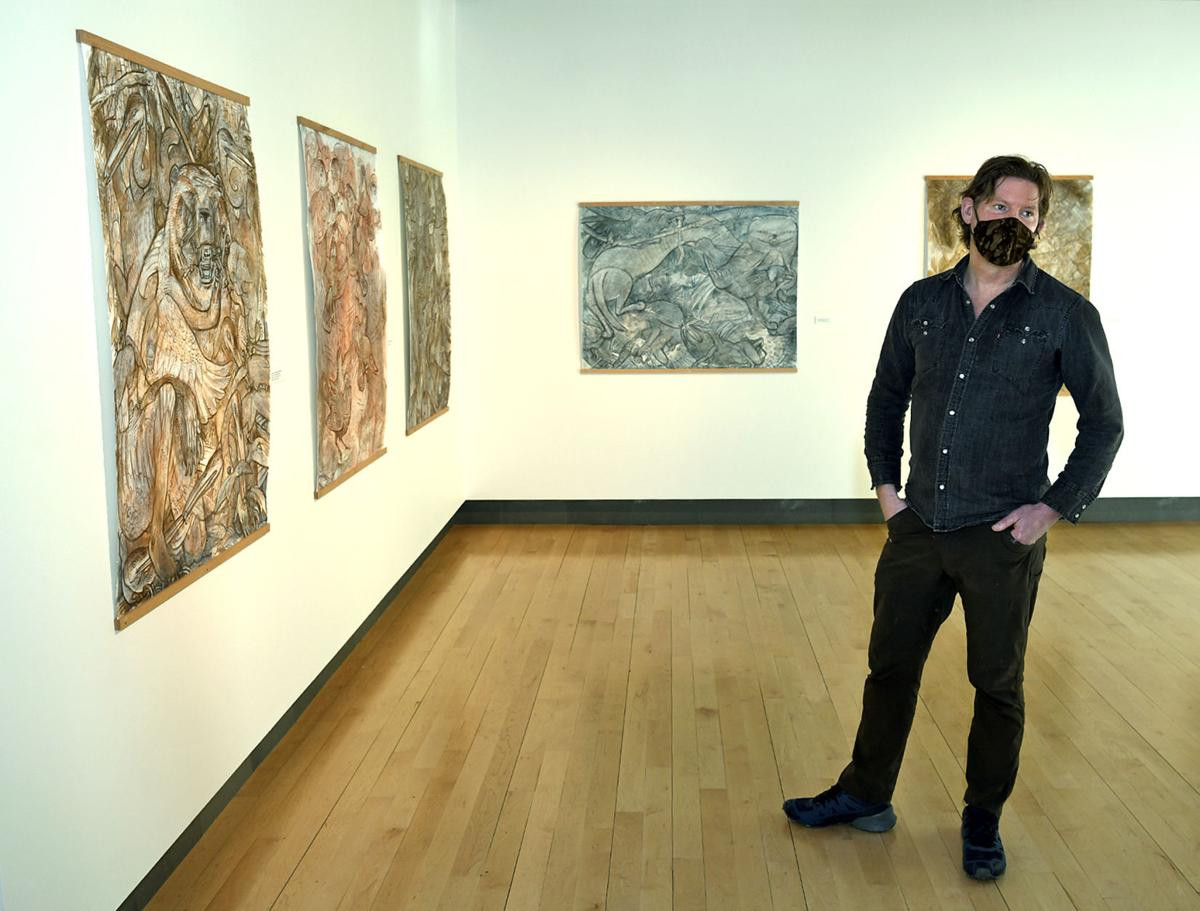 Artist Talk - Eric Carlson
Watch the recording below!
Join senior curator Brandon Reintjes in conversation with Eric Carlson, whose show Entanglements is on view at MAM. Brandon and Eric will discuss the process of how Eric turned his experiences as an illustrator for field studies into his first museum show.
[image: Eric Carlson in the gallery, February 2021, photo by Tom Bauer, Missoulian.]