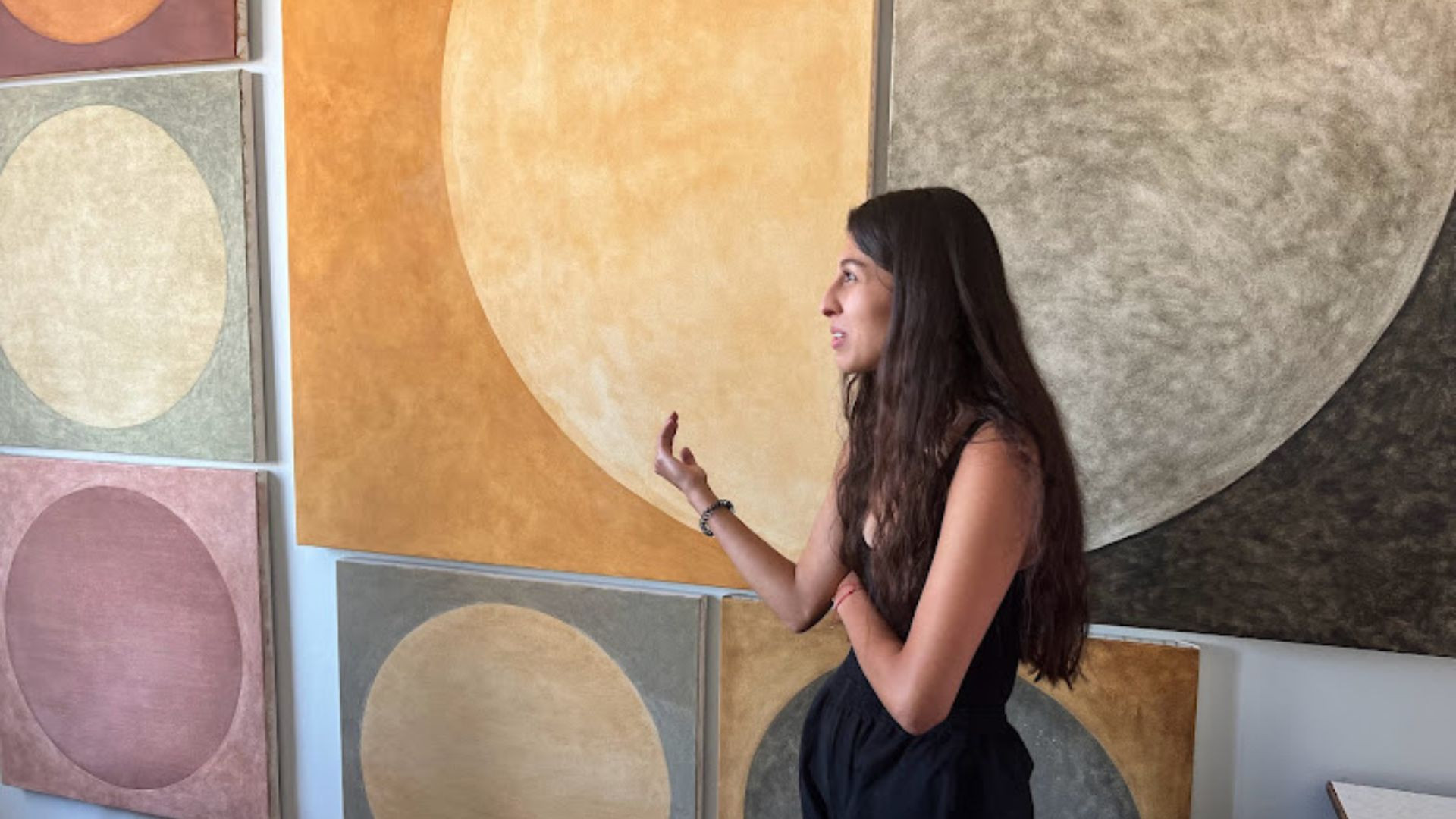 Artist Talks: Imaging The Sacred
December 8
5:30 PM - 7:00 PM
5:30 to 7 PM. Come early to socialize with a no-host bar open at 5 PM.

MAM invites the public to celebrate four dynamic artistic visions: Birdie Hall, Talia Roberts, Daphne Sweet, and April Werle will speak about the work they created for Imaging the Sacred.
This group show highlights artmaking as a restorative practice—Hall, Roberts, Sweet, and Werle reclaim materials, images, and archetypes.

"We turn toward nature by gazing into the sky or looking under our feet to find our place in the universe," Roberts said.
The artists were invited to create new work for this exhibition. They respond to a wide range of religious traditions and concepts of spiritual power, from mysticism to planetary properties to representations of feminine divinity. Their individual experiences, drives, and curiosities manifest in wildly varied personal symbolism.

Image (above): Talia Roberts in her studio.