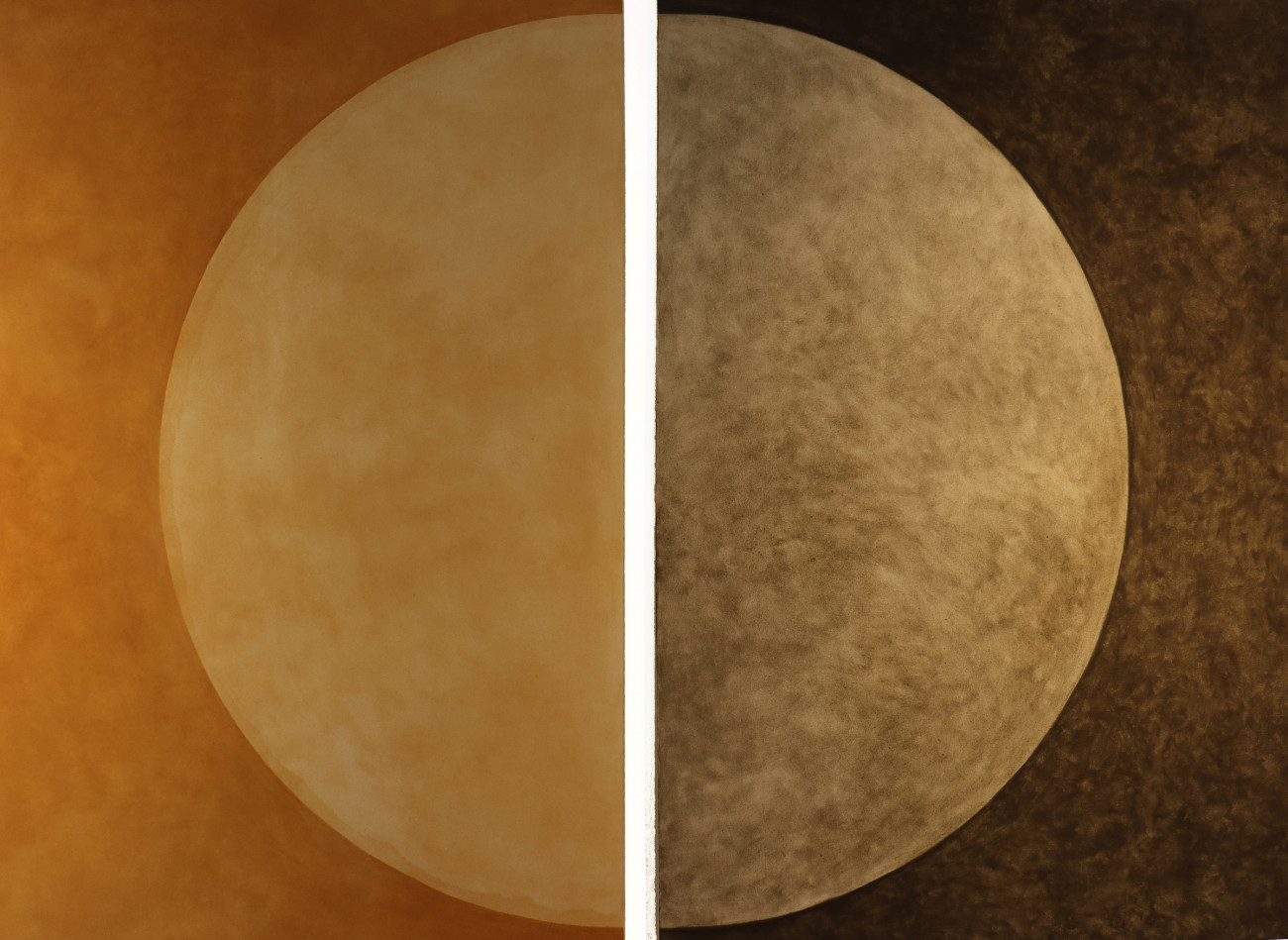 Imaging The Sacred: Birdie Hall, Talia Roberts, Daphne Sweet, April Werle
September 27 2022 - February 18 2023
This group show highlights artmaking as a restorative practice. Hall, Roberts, Sweet, and Werle were invited to create new work for this exhibition and all four artists have reclaimed materials, images, and archetypes in their explorations. They respond to a wide range of religious traditions and concepts of spiritual power, from mysticism to planetary properties to representations of feminine divinity. Their individual experiences, drives, and curiosities manifest in wildly varied personal symbolism.
"We turn toward nature by gazing into the sky or looking under our feet to find our place in the universe," Roberts said.
Related Press
The Missoulian - 'Imaging the Sacred': Missoula Art Museum shares creators' spiritual notions - January 12, 2023
The Missoulian - Missoula artist turns river rock into pigment for paintings - January 26, 2023

Related Events
Friday, October 7 from 5 to 8 PM - First Friday exhibition opening reception featuring the artists, with music by Joseph Running Crane

Saturday, November 19 from 11:00 AM to 12:30 PM - Free Family Workshop led by exhibiting artist Talia Roberts

Monday, December 5 from 1:30 to 3 PM - Art in the Moment with the MT Alzheimer's Association

Thursday, December 8 from 5:30 to 7:00 PM - Artist Talks: Imaging the Sacred

Saturday, December 10 from 11:00 AM to 12:30 PM - Free Family Workshop led by exhibiting artist Daphne Sweet
Tuesday, December 13 from 12 to 1 PM - Embodied Engagement: Sitting in the Divine with Kate Crouch

Saturday, January 7 from 11:00 AM to 12:30 PM - Free Family Workshop, "The Story of Gesture," led by exhibiting artist April Werle
About the Artists
Birdie Hall lives in Dillon, Montana, where she teaches at UM-Western and maintains a studio practice. Hall received a BA from MSU-Bozeman in History and Philosophy of Science, then pursued an MFA in printmaking from NYU in New York City. Art critic Amanda Fortini writes, "Her work, which often combines visual and textual elements, is born of an interest in a return to bodily experience . . . as well as with a deep concern for the liberation of all sentient beings from suffering."
Talia Roberts completed an OpenAIR residency in Moiese, Montana, where she began using natural pigments ground by hand from materials in the landscape to bring the viewer closer to the natural world. She draws on her Columbian, Indigenous South American, and Jewish cultural heritages. Born in Miami, Florida, Roberts graduated as the Eleanor Layfield Davis Scholar of Fine Art in Painting with a BA in Studio Art and Psychology from Wake Forest University, in North Carolina.
Daphne Sweet was born in California and came to UM to study "where Rudy Autio taught ceramics," graduating in 2022 with a BFA after studying for seven years, trying her hand at every discipline and every department. Sweet recently relocated to Denver, Colorado. In her work, Sweet reclaims the female nude from art history, reinvigorating familiar myths and classical compositions with her personal vocabulary of cherubs, arrows, flames, water droplets, and haloes.
April Werle is a mixed Cebuano American artist born in Helena, Montana, and daughter of a Pinay immigrant. Werle tells stories rooted in the Filipino diaspora by reimagining memories and oral histories. Her artworks contrast depictions of hand gestures with traditional Filipino patterns and abstracted landscapes. Werle serves on the Arts Missoula Board of Directors where she chairs the BIPOC Arts Advisory Council, has founded the Missoula Public County Schools BIPOC Student Mural Program, and has partnered with Filipino American brands and organizations like Filipina American News and Kuyate.