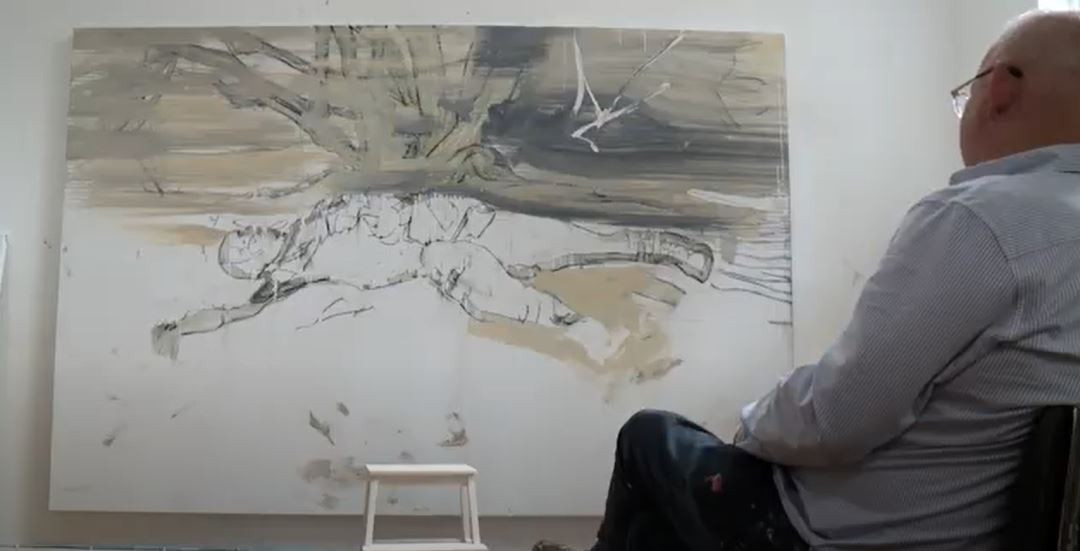 Gallery Talk With Brian Maguire
1 PM // Free and open to all
Exhibiting artist Brian Maguire will lead a discussion in his show In the Light of Conscience. This profound and intense exhibition is a cross-section of his recent series of paintings from conflict areas like Aleppo and the U.S.-Mexico border.

The video below chronicles Brian Maguire's time in Arizona, on the U.S.-Mexico border in 2019. UBC (undocumented border crossings) result in the deaths of nearly 700 migrants each year. Maguire has worked with Dr. Gregory Hess, chief medical examiner for Pima County, Ariz., and created the Remains series from photo documentation of migrant deaths.
Arizona 6 and Arizona 7 are included in the exhibition at MAM called Brian Maguire: In the Light of Conscience, on view from March 18 through August 13, 2022.
Directed by Mark McLoughlin, in association with Crawford Art Gallery in Cork, Ireland.
Produced by Dara Jauch.