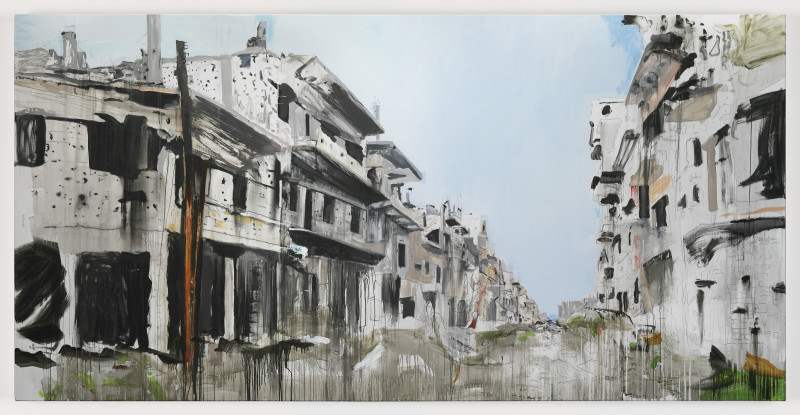 Brian Maguire: In The Light Of Conscience
March 18 2022 - August 13 2022
Brian Maguire is an Irish artist whose work stems from his involvement in the civil rights movement of Northern Ireland in the 1970s. In his work, Maguire draws attention to marginalized voices by occupying the role of facilitator, which he is uniquely careful not to exploit.
Brian Maguire: In the Light of Conscience is an overview of Maguire's human rights-focused paintings and includes important loans from the Tia Collection in Santa Fe, New Mexico, Fergus McCaffrey Gallery in New York City, the Rhona Hoffman Gallery in Chicago, the Kerlin Gallery in Dublin, and collectors Christian Groenke and Gulia Bruckmann. Exhibition support comes from Culture Ireland and the Fergus McCaffrey Gallery, with community support from the Williams family of Missoula, Residence Inn Missoula Downtown, Flanagan Motors Mazda, Chris Comer, and Linda Gazzola.
Important notice: This exhibition contains images that may be upsetting to some viewers. Some paintings reference human rights abuses, graphic images of war, and human remains. The exhibition, the artist, and the Missoula Art Museum do not celebrate, promote, or condone hate or violence towards any group of people. This exhibition is presented to promote dialogue and understanding.
How this exhibition came to be
Maguire tripped the museum's radar as a visitor to the nearby town of Hope, Idaho, and in 2020, MAM staff invited Maguire to participate in a curatorial research project funded by the Emily Hall Tremaine Foundation. The project was designed to investigate how the museum might present an exhibition around the issue of Missing and Murdered Indigenous People (MMIP). Maguire parlayed a 2021 Fulbright Scholarship into a journey from Ireland to Missoula and an artist residency at MAM specifically for this work.
An epidemic of MMIP is taking place across the United States and Canada. Thousands of men, women, and children go missing or are murdered each year and the web of federal, state, local, and Tribal jurisdictions often complicate these cases. Secretary of the Interior Deb Haaland created a Missing and Murdered Unit taskforce within the Bureau of Indian Affairs to tackle the issue in 2021. Missoula, adjacent to the Flathead Reservation, within a short distance of the Blackfeet Reservation, and host to a significant Native urban population residing within the city, was an ideal place for Maguire to conduct research on this topic. He has applied his subtle, sensitive, humanitarian approach to the plight of MMIP by meeting with the families of the missing individuals.
MAM has planned two exhibitions of the artist's work over the next two years. In the Light of Conscience provides a cross-section of his major series, and an upcoming exhibition in 2023 will feature featuring his MMIP portraits from across Montana.
Aleppo and Juárez Series
Starting in 2010, the artist has created work in Juárez, Mexico, in response to the proliferation of murdered and missing women in the wake of the Mexican drug war (a practice known as Feminicidio). Maguire's efforts have been profiled in Blood Rising, a 2013 documentary co-produced with Mark McLoughlin. This has led him to spend extensive amounts of time in the U.S.-Mexico border region, especially in Arizona. During his travels, he has met with local artists, activists, and even the Chief Medical Examiner for Pima County, Ariz.
In 2017, Maguire spent time in Aleppo, Syria, and created an entire body of work cataloging the devastation of the city after years of war. In 2018, he traveled with a humanitarian aid organization to Bentiu, South Sudan, to create portraits of refugees and displaced peoples. By visiting and listening with families of displaced or missing peoples and working with professionals on the frontlines of these migratory and geopolitical issues, Maguire harnesses a journalist's attention to detail and humanity with his immense artistic talent. These paintings are profound in their subject matter and masterfully executed in expressionist forms. "Brian allows the paint to do what it does best," said Brandon Reintjes, senior curator at MAM.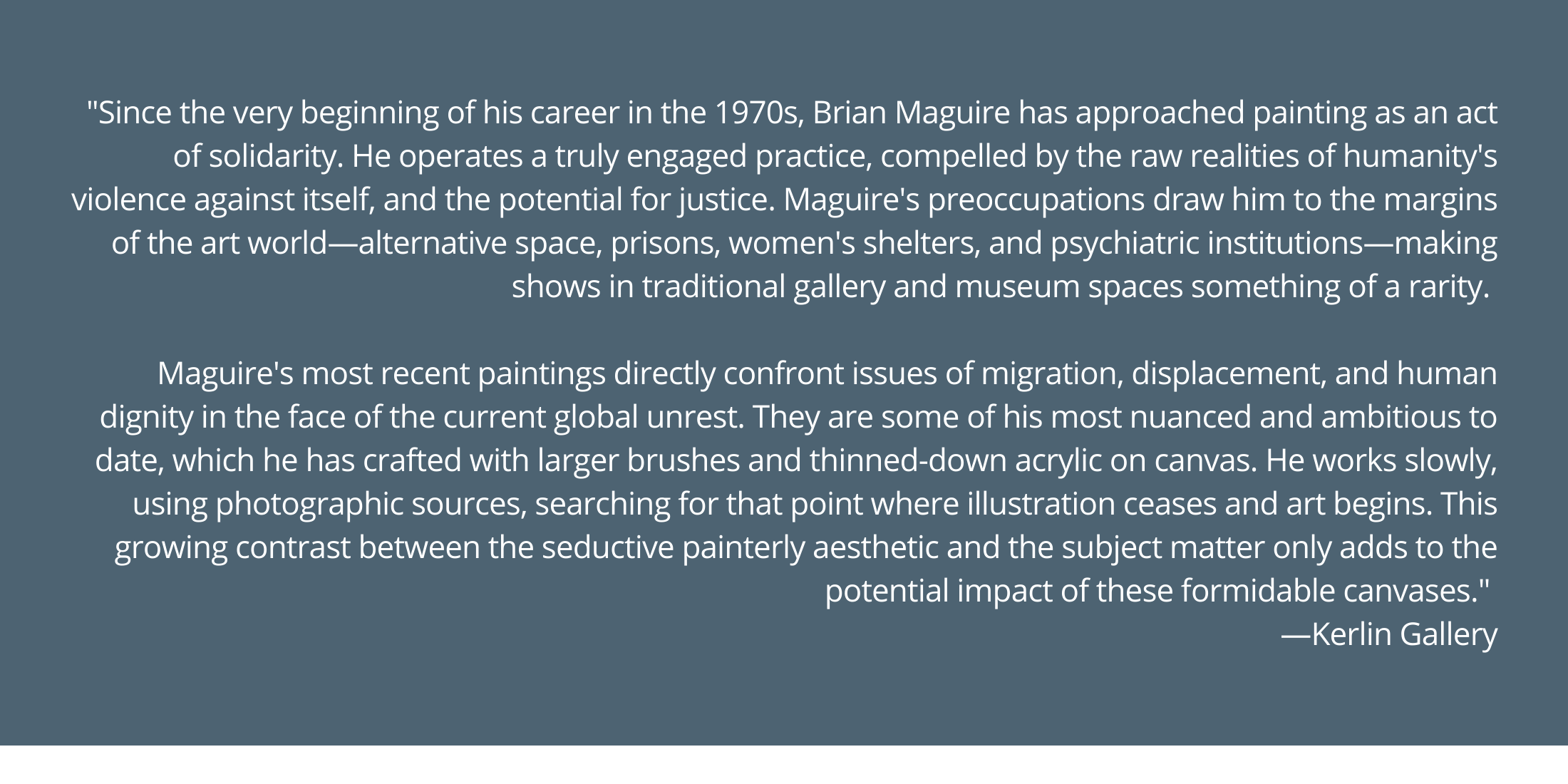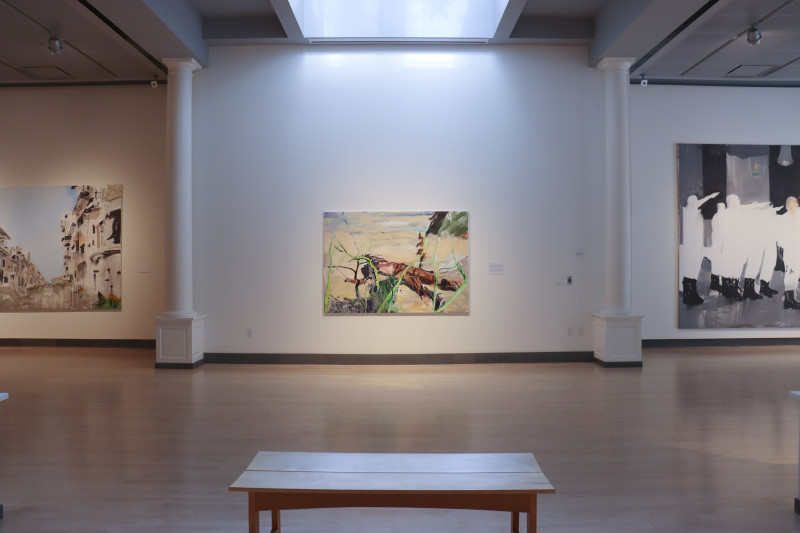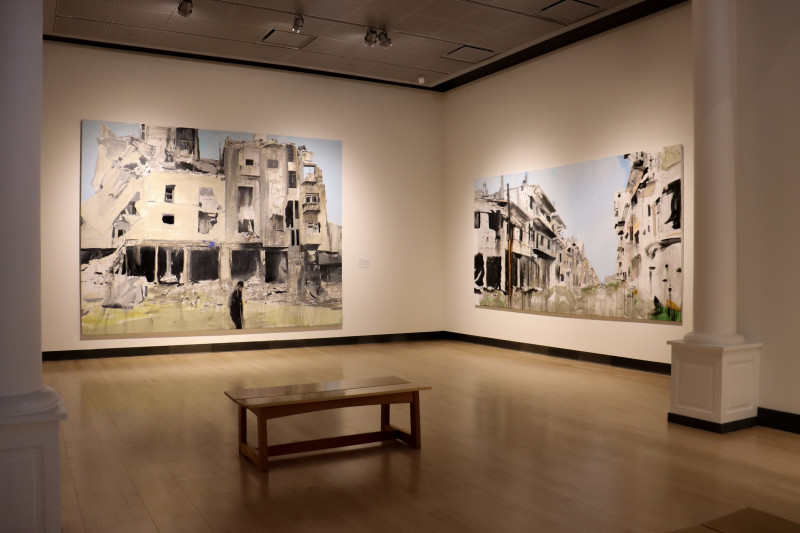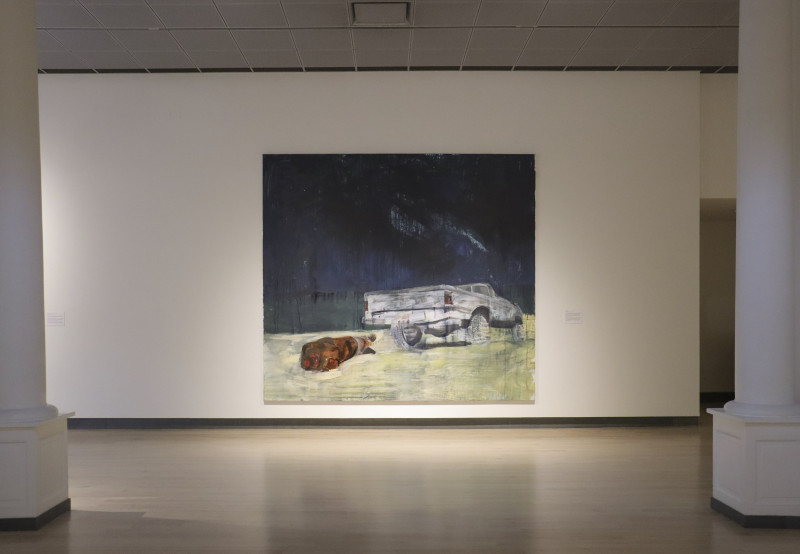 Related Events
Friday, April 1 from 5 to 7 PM - Exhibition opening reception featuring the artist
Saturday, April 2 at 1 PM - Gallery talk with the artist
Tuesday, May 24 from 6:30 to 8 PM - Community Conversations: The Human Impact Of Conflict
Friday, June 24 at 6:30 PM - An Evening with Brian Maguire
Related Press
Missoulian - Irish painter calls attention to modern atrocities and tragedy - March 18, 2022
Hyperallergic - First US Museum Show by Irish Artist Brian Maguire Opens at the Missoula Art Museum - March 22, 2022
ABC FOX Montana - Irish artist Brian Maguire opens first U.S. exhibit at Missoula Art Museum - April 2, 2022
Missoulian - Brian Maguire: Irish artist on depicting modern tragedies - June 26, 2022
Additional Resources
Catalogs

Remains, 2022. Exhibition catalog published by Crawford Art Gallery, Cork, Ireland.
Without Borders, 2020. Exhibition catalog published by Katzen Arts Center at American University, Washington, D.C. $25, hardcover. Read the digital version here.
Brian Maguire, 2018. Published by Fergus McCaffrey, New York; Kerlin Gallery, Dublin. $45, hardcover.
Digital Resources

Watch this video from his 2020 virtual exhibition

Without Borders,

produced by Katzen Arts Center at American University

Read this interview between Brian and MAM senior curator Brandon Reintjes from his artist-in-residency in 2021
Watch this video from his 2019 trips to Arizona, directed by Mark McLoughlin and produced by Dara Jauch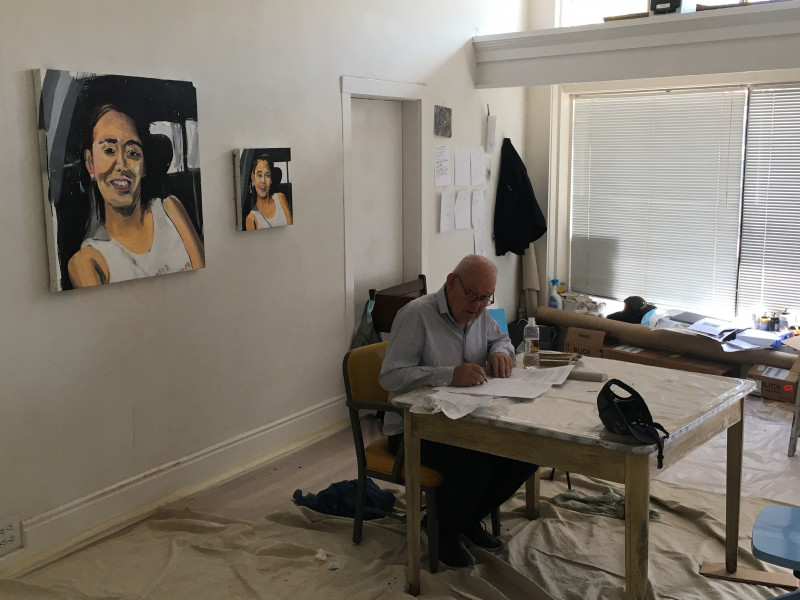 Selected CV
Recent solo exhibitions include: WITNESS, Shirley Fiterman Art Centre at BMCC, City University of New York, New York, USA, (Winter 2020); War Changes Its Address, American University Museum, Washington DC, USA, (virtual, June 13–August 9, 2020); War Changes Its Address, United Nations Headquarters, New York, USA, (February 2020); Scenes of Absence, Rubin Center, Texas University, TX, USA, (September 26–December 13, 2019); Escenarios de ausencia, Art Museum, Ciudad Juárez, Mexico, (September 20–November 24, 2019); War Changes Its Address: The Aleppo Paintings, Irish Museum of Modern Art, Dublin, (2018); Concerned, Royal Hibernian Academy, Dublin (2018) and the European Parliament, Brussels (2012). Recent group exhibitions include: Naked Truth, Crawford Art Gallery, Cork, (2018); Demise, Cleveland University Art Gallery, Cleveland, OH, USA, (2018); The sea is the limit, York Art Gallery, York, UK, (2016); Conversations, the Irish Museum of Modern Art, Dublin (2014) and Ni Una Más, Leonard Pearlstein Gallery, Drexel University, Philadelphia, USA, (2010). He has shown extensively in Europe and the US, also participating in shows in Korea, China, and Japan.
Maguire's work is represented in the collections of the Irish Museum of Modern Art; Dublin City Gallery The Hugh Lane; Museum of Fine Art Houston, Texas; Gemeentemuseum, Den Haag, The Netherlands; Alvar Alto Museum, Finland.
Brian Maguire lives and works in Dublin and Paris. He has spent many summers in Hope, Idaho. He is represented by the Fergus McCaffrey Gallery in New York City, the Kerlin Gallery in Dublin, and Galerie Christophe Gaillard in Paris.
Read More