Indian Country Conversations: Native Language In Culture
August 14
11 AM - 12:30 PM
11 to 12:30 PM
Free!
This ICC session is titled Language in Culture: Perspectives on the Role & Reclamation and will focus on the role of language in Native cultures and art. Language death and reclamation is a complex topic in Native American communities across the continent. Aaniiih language features prominently in his exhibit Sean Chandler: The One Defined to Be No One. Aspen Decker, Sean Chandler and David Moore will lead a conversation about the role of language in Native American cultures.
Indian Country Conversations (ICC) is part of MAM's ongoing commitment to amplifying Native American voices in the region. ICC provides the opportunity for participants to reflect and learn about themes related to native communities and cultures in relation to a current exhibition at the museum. This series is sponsored by the Cultural Vision Fund and the Llewellyn Foundation.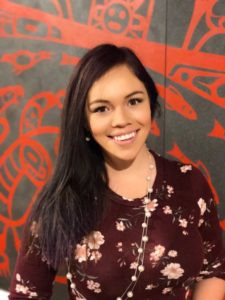 Aspen Decker
Aspen Decker is a proud member of the Confederated Salish and Kootenai Tribes (T̓at̓ayáqn Séliš). Currently she is an MA student in linguistics at the University of Montana. She earned a BA in tribal historic preservation from Salish Kootenai College. Aspen is a Salish language instructor at the Salish Kootenai College. She is one of the last of 17 fluent Salish speakers left today, and she speaks only Salish to her four children and raising first language speakers of Salish. Aspen was recently awarded a grant from the Endangered Language Fund (ELF) for her project "kʷƛ̓ep Qe Sox̣ʷèp (revive our roots) language project for creating a seasonal curriculum, that teaches Indigenous knowledge and Séliš epistemology together with Séliš language.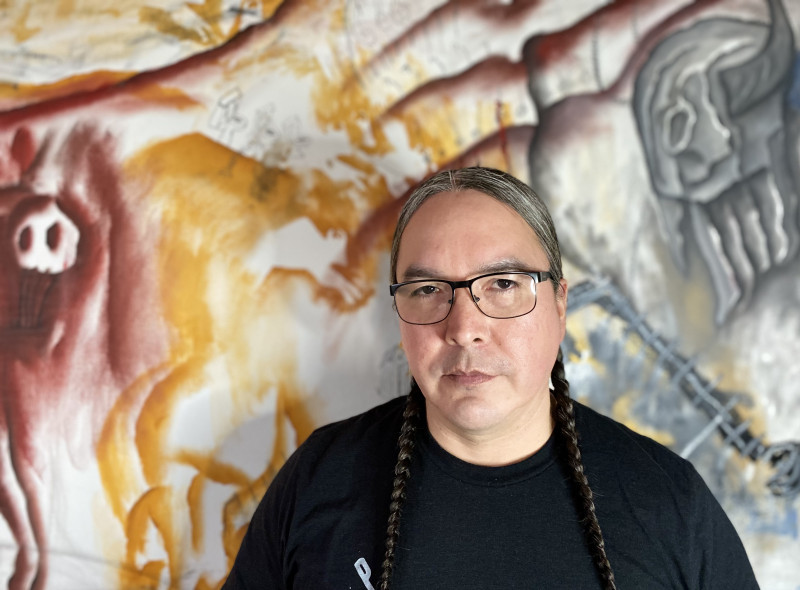 Sean Chandler
Sean Chandler (Aaniiih) put his promising artistic career on hold to respond to a need for leadership in his community. He grew up in Glendive, Montana, and his family was among the only Native family in the community. He received his BA in Art and MA in Native Studies at Montana State University in Bozeman. He later earned an Ed.D. in Educational Leadership from the University of Montana while employed as Director of American Indian Studies at Aaniiih Nakoda College on Fort Belknap Agency in Harlem, Montana. Recently, he was promoted to president of the College in August 2020. After nearly a 12 year hiatus, Chandler returned to creating art in 2018 and joined the artist collective Paintallica.
David Moore
David Moore is Emeritus Professor in the Department of English at the University of Montana. Some of his research and teaching at graduate and undergraduate levels included cross-cultural American Studies, Native American literature, and Western American literature. He taught previously at Salish Kootenai College and is the author of the book, That Dream Shall Have a Name: Native Americans Rewriting America.