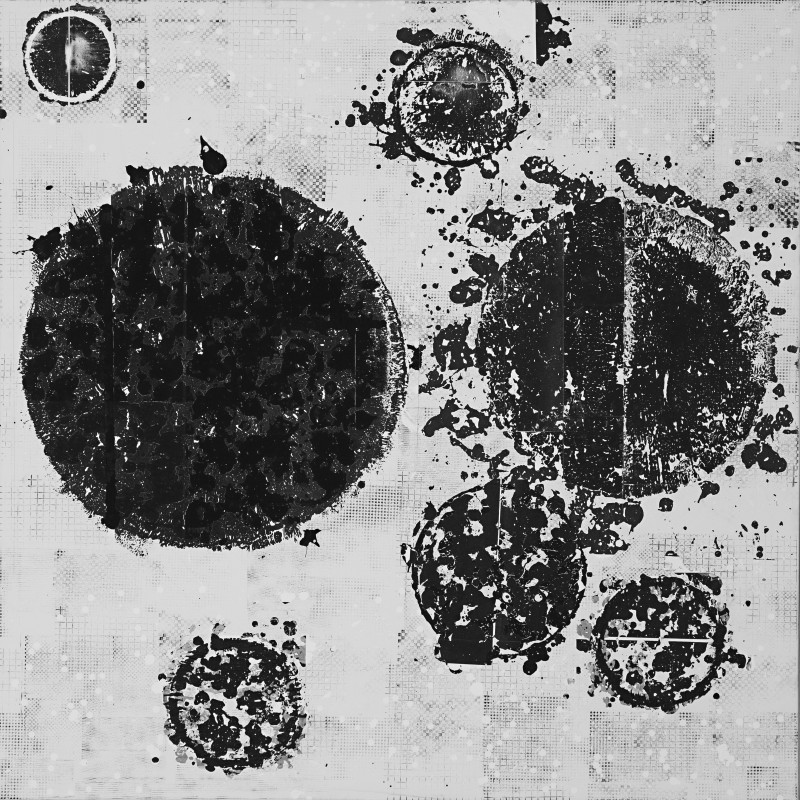 Saturdays With MAM - April
A monthly bundle of new programs and activities to explore and experience the museum however you feel comfortable - from your home or with us in the galleries! Includes an art-making activity, a new Embodied Engagement video, and FREE public tours.
1. Saturday Family Workshop – Follow along with a forthcoming worksheet based on Jon Lodge's exhibit, Fracture.
2. Free Gallery Tour – The museum galleries are open! Stop by the front desk at 11 AM for a free tour of the galleries, led by a MAM staff member. (Please note that the maximum capacity for this tour is nine participants, and we kindly ask that you wear a face-covering while in the museum).
3. Embodied Engagement – Kate Crouch from Mind Your Self will lead us through a mindful movement and observation of a piece featured in the exhibition Fracture.
[image: Jon Lodge, detail of Circular Circulation Matrix, 2020, carbon particle strata, polymer photogravure, gesso on canvas, 96 x 96 inches (four panels 48 x 48 inches each), courtesy of the artist, copyright the artist.