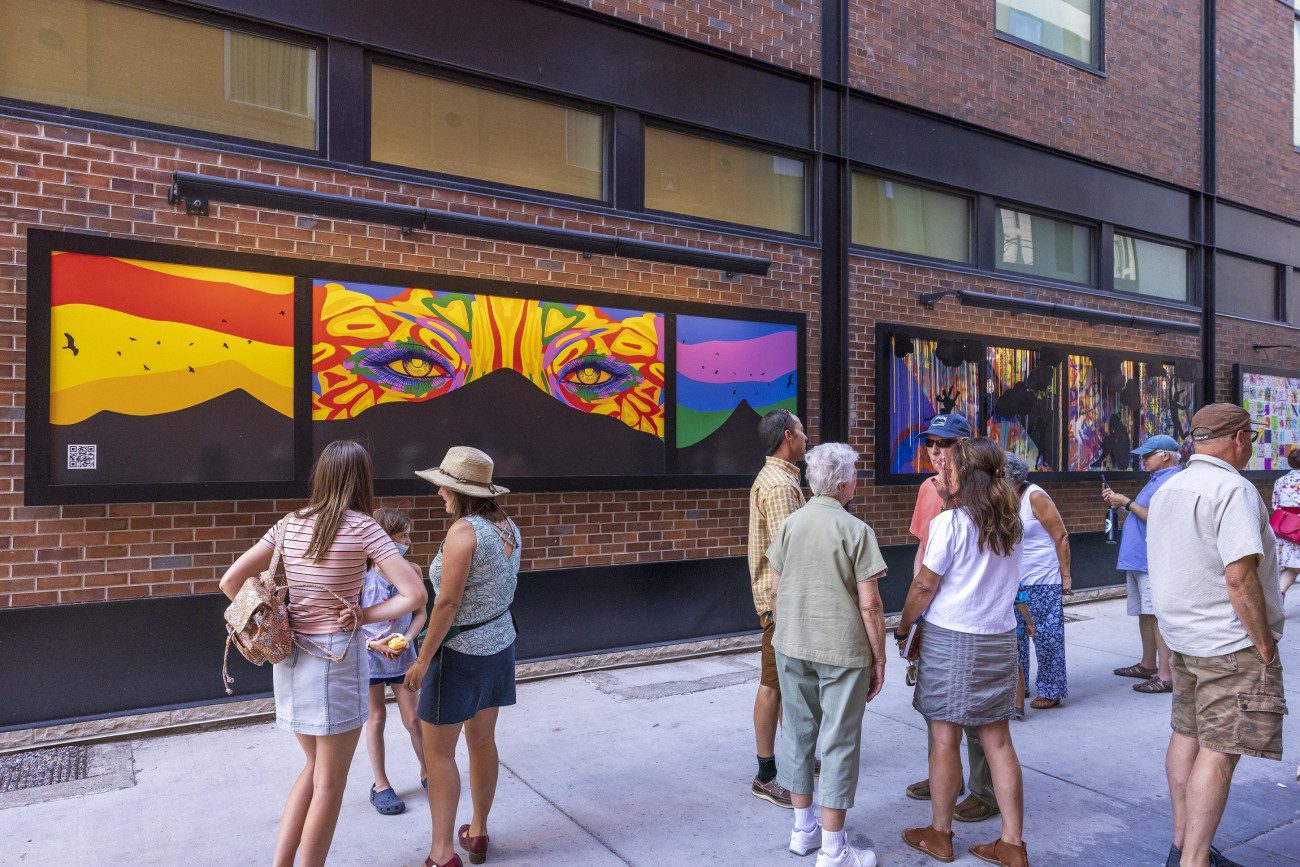 5 to 6:30 PM

Free and open to the public!
Celebrate the hard work and creativity of this summer's Teen Artist Project! Participants in this 8-week program have been designing and creating their own murals to display on the exterior of the museum and surrounding buildings. Join us for the big reveal on Wednesday, August 25!
TAP is generously supported by the Adventure Cycling Association, the Dennis and Phyllis Washington Foundation, the Missoula Downtown Foundation (a partner organization of the Downtown Missoula Partnership), and the Montana Arts Council.
Above: Visitors admire Beauty in Disaster, the first TAP mural, on display at the Allez Alley in downtown Missoula.