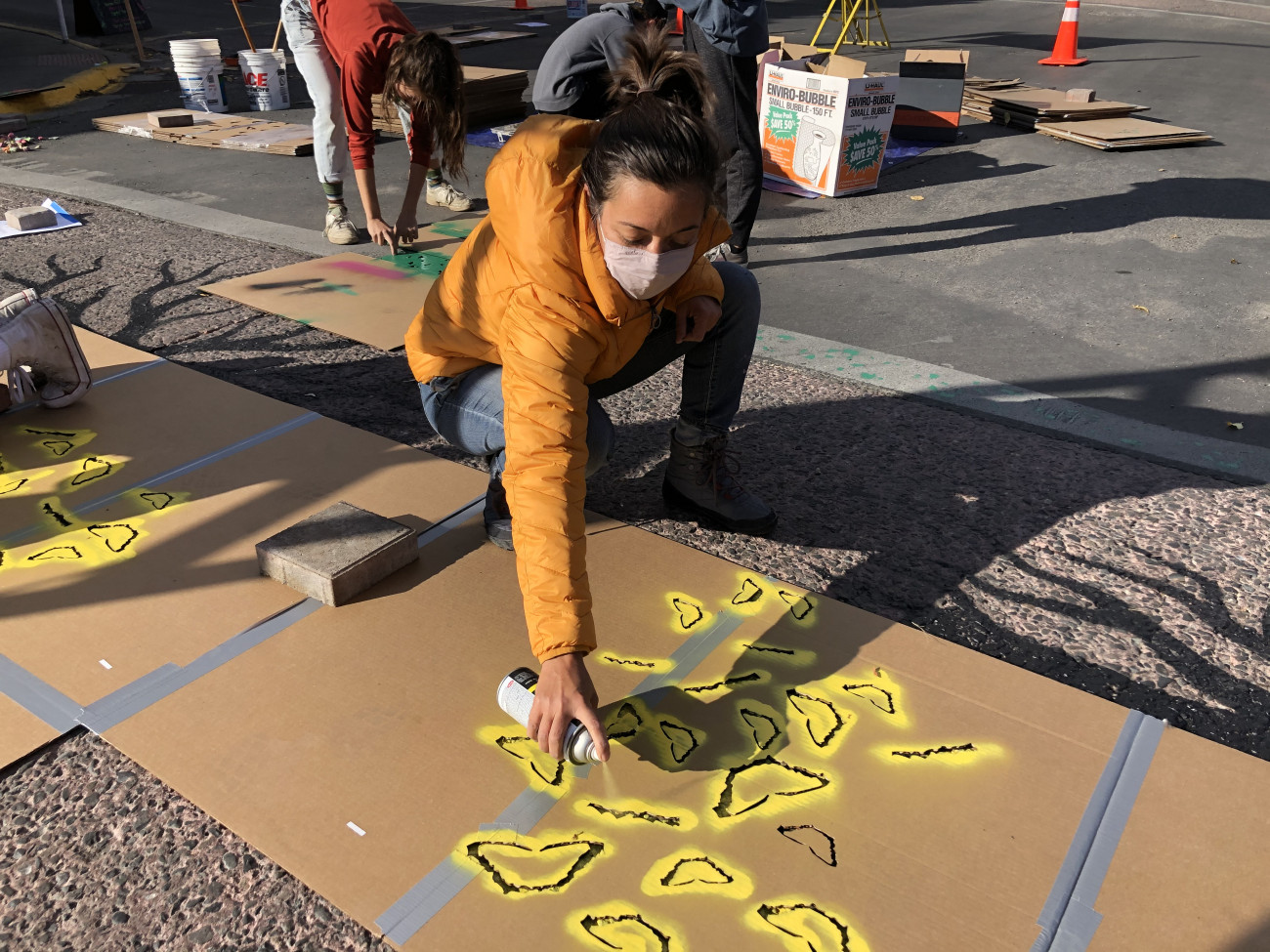 Teen Art Project: Community Public Art & Murals
Teachers: Janaina Vieira-Marques
Start Time: 2:30 PM
End Time: 5:30 PM
Meets weekly on Wednesdays and Fridays for 10 weeks // Ages 13 to 18 (high school students)
This 8-week arts and leadership summer program will foster community conversation and connection while enabling young people to find their civic voice.
Teens will work closely with resident artist, Janaina Vieira-Marques, to develop new art and design techniques while collaborating on large banner murals to hang on the exterior of MAM and surrounding buildings.
The murals will address the question: What is freedom? This project will foster civic engagement with: How to get your voice heard in a civic way? Students will reflect on their rights in relation to responsibility while addressing land, rivers, water, and the natural environment in which they live, including American Indian perspectives. Students will connect with the art of museum exhibitions based on themes in the Extraction exhibitions at the museum.
Teens will get hands-on experience preparing and installing an exhibition of their art, sketches, and designs in the Lela Autio Education Gallery at MAM and in the outdoor display bays at Allez! on the south end of Higgins in downtown Missoula.
Join the fun while creating in MAM's Art Park, which is a summer hub of creativity, education, and community conversation. Special thank you to the Washington Foundation for their support for this program!
Fill out the Google form below to submit your letter of commitment! Email Jenny Bevill at jenny@missoulaartmuseum.org with questions.
This specific project will be limited to 20 participants and is offered on a first-come, first-serve basis.