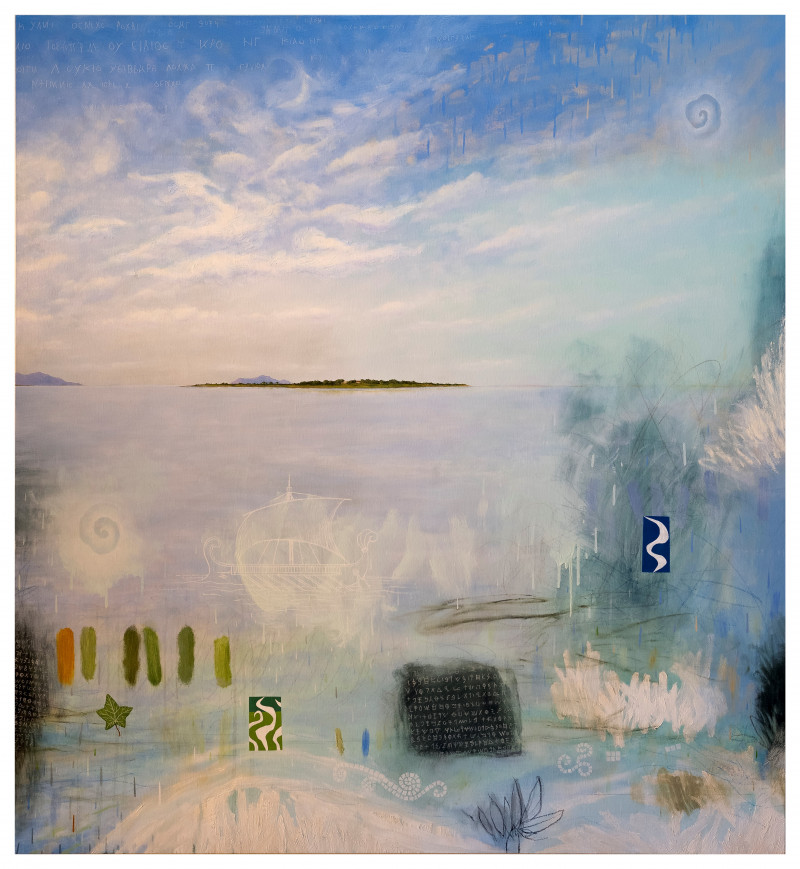 Doug Turman: Curious
September 4 2020 - January 9 2021
This exhibition is sponsored by the Holiday Inn Missoula Downtown.
This survey of artwork by painter Doug Turman includes his Love Notes series, whimsical etchings, and an array of paintings on paper. A master of the small, almost incidental, work on paper, Turman works with obsessive precision and sometimes as author Rick Newby notes, "extreme looseness and daring," uniting disparate images from a vast array of influences including Persian miniatures, Matisse's cut paper, Paul Klee's modernist paintings, and Kurt Schwitters' collages. Collectively, they present a sustained artistic vision that has been steadfast for nearly forty years. A postmodernist at core, Turman re-contextualizes his source material, juxtaposes text and images, appropriates at random, dabbles in tromp l'oeil, and oblique gestures, and throws in a variety of painterly and cultural references to make satisfying works that are firmly rooted in play, irony, satire, and fun. Turman says, "I think of each frame as a proscenium. Each painting is its own little world. At one point I decided I wanted to be able to paint whatever I could think of." Doug Turman is represented by Radius Gallery in Missoula.
Exhibition catalog available now for FREE at the Missoula Art Museum!
Watch the artist introduce the exhibit while being interviewed by MAM senior curator Brandon Reintjes.
StoryCorp Interview
MAM Director Laura Millin interviewed Doug Turman in September 2020 about his life growing up in Missoula, and especially his mother, Kay Turman's, involvement with creating the Missoula Museum of the Arts (now MAM). Listen to the interview here.