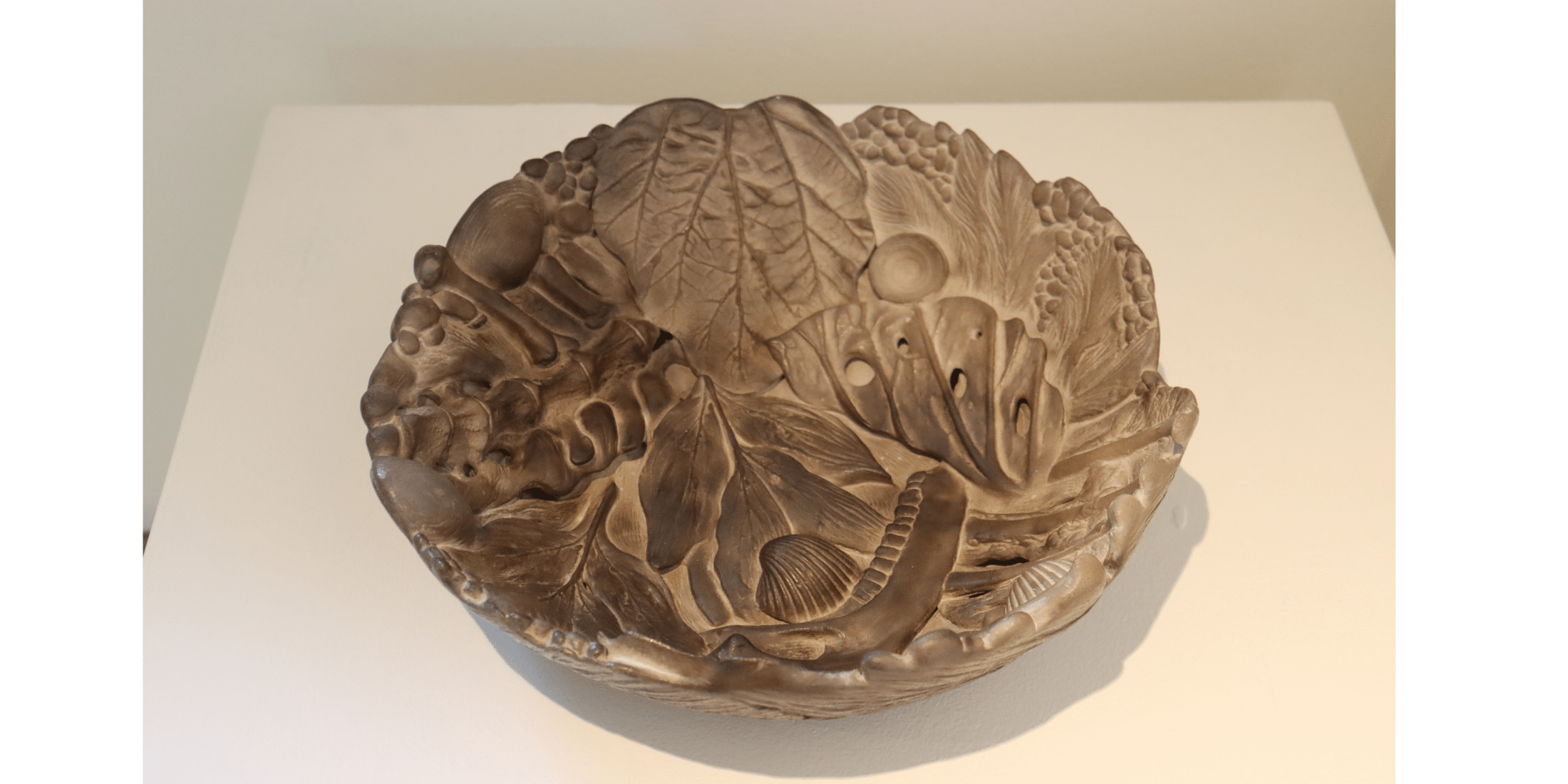 Ellen Ornitz: Burnt Fossils
March 4 2022 - June 4 2022
Ellen Ornitz presents functional work created during pandemic isolation as an extension of her sculptural practice. In keeping with her fascination with the excavations in Pompeii and Iron Age "bog" bodies (dating 800 B.C.–A.D. 200) from Northern Europe, Ornitz's primitive-fired vessels are intended to look unearthed, time-scoured, and fossilized.

She says of the series, called Burnt Fossils, "Living in Montana for the past 47 years, I have been happily inundated with this ceramics community and the opportunity to explore contemporary themes in ceramics. My work is informed by this fortuitous exposure along with my lifelong fascination with primitive pottery and archaeology. Time-scoured artifacts of ancient cultures have shaped my aesthetic along with an enduring appreciation of natural forms and their residue.

After years of creating ceramic and mixed media sculpture, I decided to take a hiatus and focus on the ceramic vessel form. Making pots became the mantra of my pandemic meditations. The practice was so engaging that a six-month sabbatical has extended into several years. These vessels are created through the contemporary practice of layering and assemblage of press-molded forms, followed by numerous primitive-firing techniques. Given such influences, these vessels are intended to look unearthed and fossilized; the forms and processes have coalesced into the current narrative."

Related Events
Friday, June 3, 2022 - Closing Reception with the artist
Saturday, June 4, 2022 - Ceramics demonstration with the artist
Artist Statement
"Contemporary ceramic practices and the artifacts of ancient cultures have shaped my pottery aesthetic. I have an enduring appreciation of natural forms and their residue. Given such influences, these primitive fired vessels are intended to look unearthed, time-scoured, and fossilized. My palette is limited to the color of the clay and influences of the fire that results in a value study. Functionality is not my primary objective in making these vessels, although they are usable containers. My greater interest lies in the shape of the form and its layered surface treatments. The challenge is to balance seemingly spontaneous choices with an appearance of symmetry.
Creating this body of work has been an adventure of sorts, both formally and through experimentation with new pottery methods. My intent is to reference and explore themes of time, mortality, disintegration and renewal."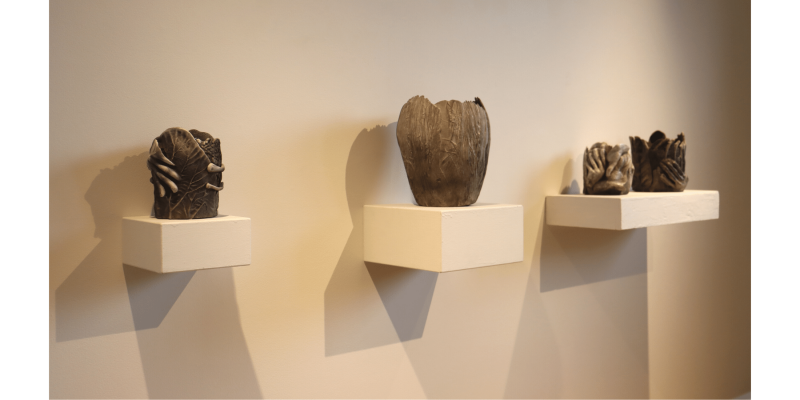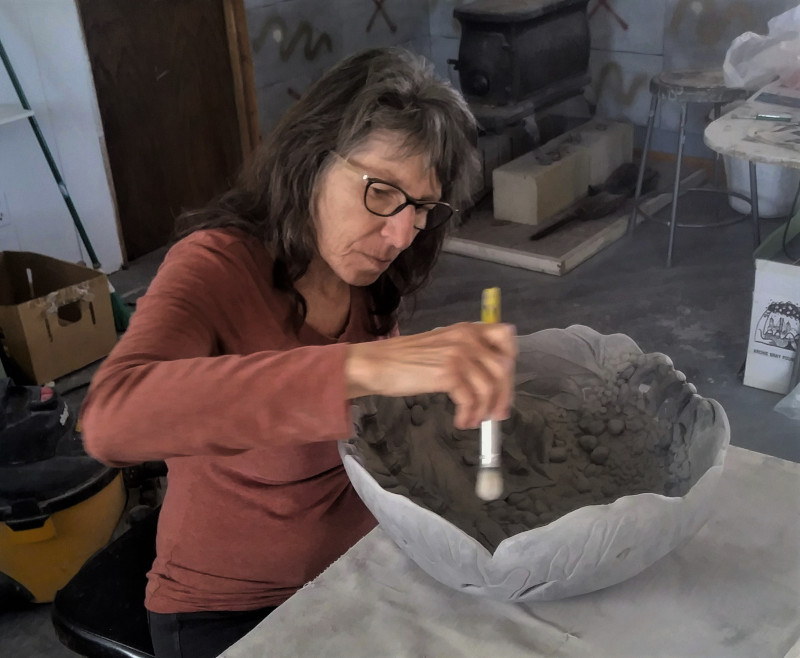 About the artist
Ellen Ornitz has been a practicing ceramic and mixed media artist for nearly fifty years in the Gallatin Valley. Former curator of exhibitions and education at the Emerson Center for Arts and Culture in Bozeman, Ornitz is now a full-time artist. She earned a bachelor's in painting and printmaking from the University of California, Santa Cruz, and a master's degree in secondary art education from Indiana University Bloomington. She studied ceramics and sculpture with post-graduate work at Montana State University with John Buck and Akio Takamori.
She has exhibited at the Missoula Art Museum, University of Montana, Yellowstone Art Museum, Holter Museum of Art, Paris Gibson Square Museum of Art, Aunt Dofe's Hall of Recent Memory, Turman-Larison Gallery, Blackwood Salon, and Radius Gallery, and was a finalist for the Contemporary Northwest Art Awards at the Portland Art Museum in Oregon.
Ornitz has served on the Board of the Montana Arts Council, the Museum and Art Gallery Directors Association (MAGDA), and as an advisor to the Bozeman Sculpture Park. She also served as a juror for the Yellowstone Art Museum's annual art auction and for numerous student exhibits at Montana State University and the University of Montana.