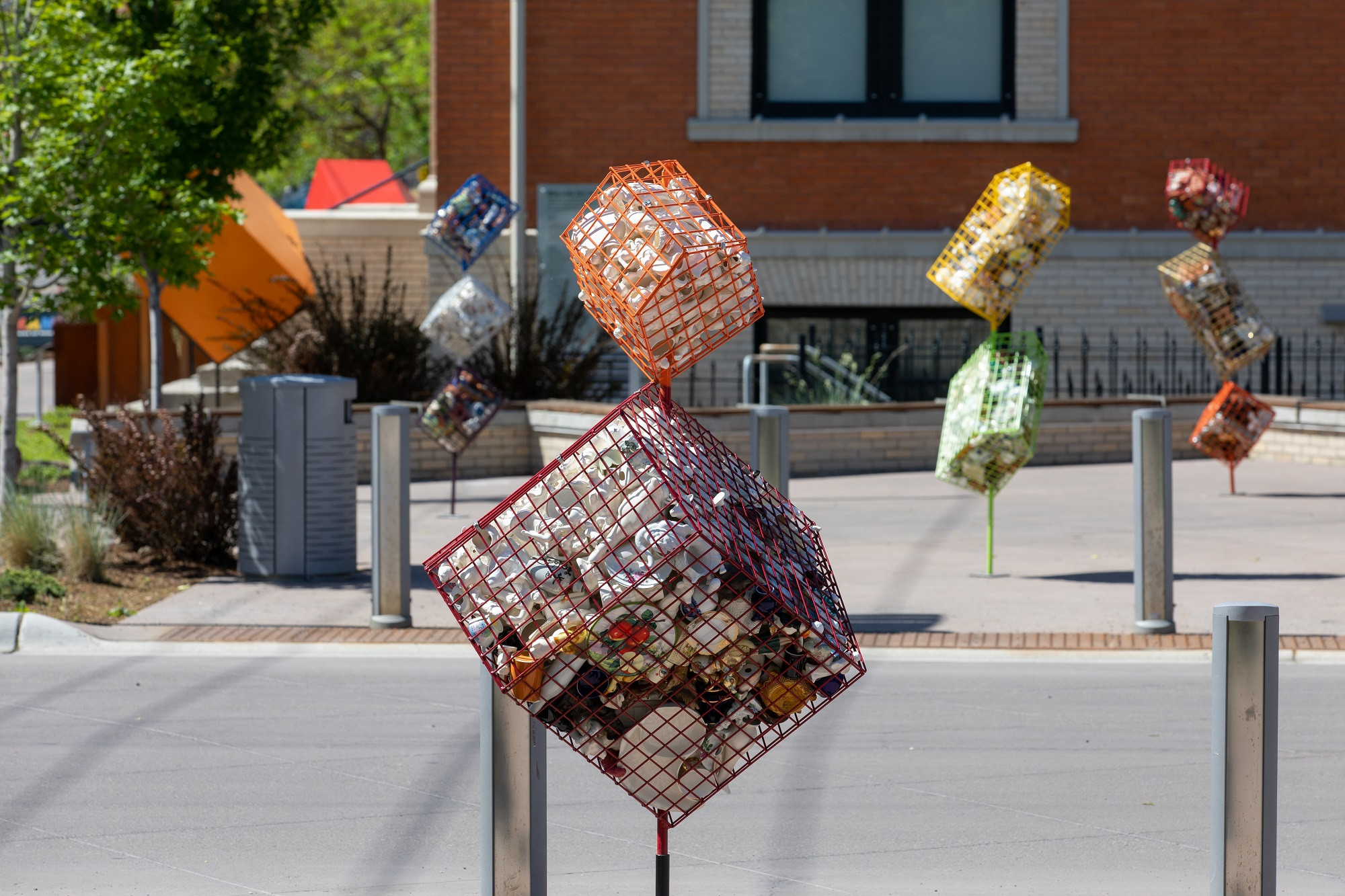 Robert Harrison: It Takes A Village
May 18 2021 - October 21 2021
Robert Harrison is at the forefront of radical change in the ceramic community. Author of Sustainable Ceramics: A Practical Guide and leading the National Council on Education for the Ceramic Arts Green Committee, Harrison challenges the medium's extractive history and encourages its long-term sustainability.
Harrison is internationally known for his large-scale, site-specific architectural sculpture. For the Missoula Art Park, Harrison will exhibit site-specific wire-mesh house structures that continue his exploration of his architecturally based work. The concept for his installation juxtaposes and stacks small and large iconic house forms with human scale and bright colors. Harrison invited the Missoula community to contribute material—brick, stone, porcelain—to fill the interior space. The accumulation of house forms suggests a community, giving voice to the adage that celebrates collective action.
Harrison has served as President of the Boards of both the National Council on Education for the Ceramic Arts and the Archie Bray Foundation for the Ceramic Arts. He was awarded the Meloy Stevenson Award of Excellence from the Bray in 2008. He has been elected to the International Academy of Ceramics based in Geneva, Switzerland (2001), the Royal Canadian Academy of Arts (2007), and was a founding member of the World Association of Brick Artists (2010). In 2019, he was awarded the Artist Innovation Award by the Montana Arts Council.
Stop by the museum lobby to pick up a free exhibit catalog!
Special thank you to exhibition sponsor Timothy Gordon Appraisals and Caras Nursery.