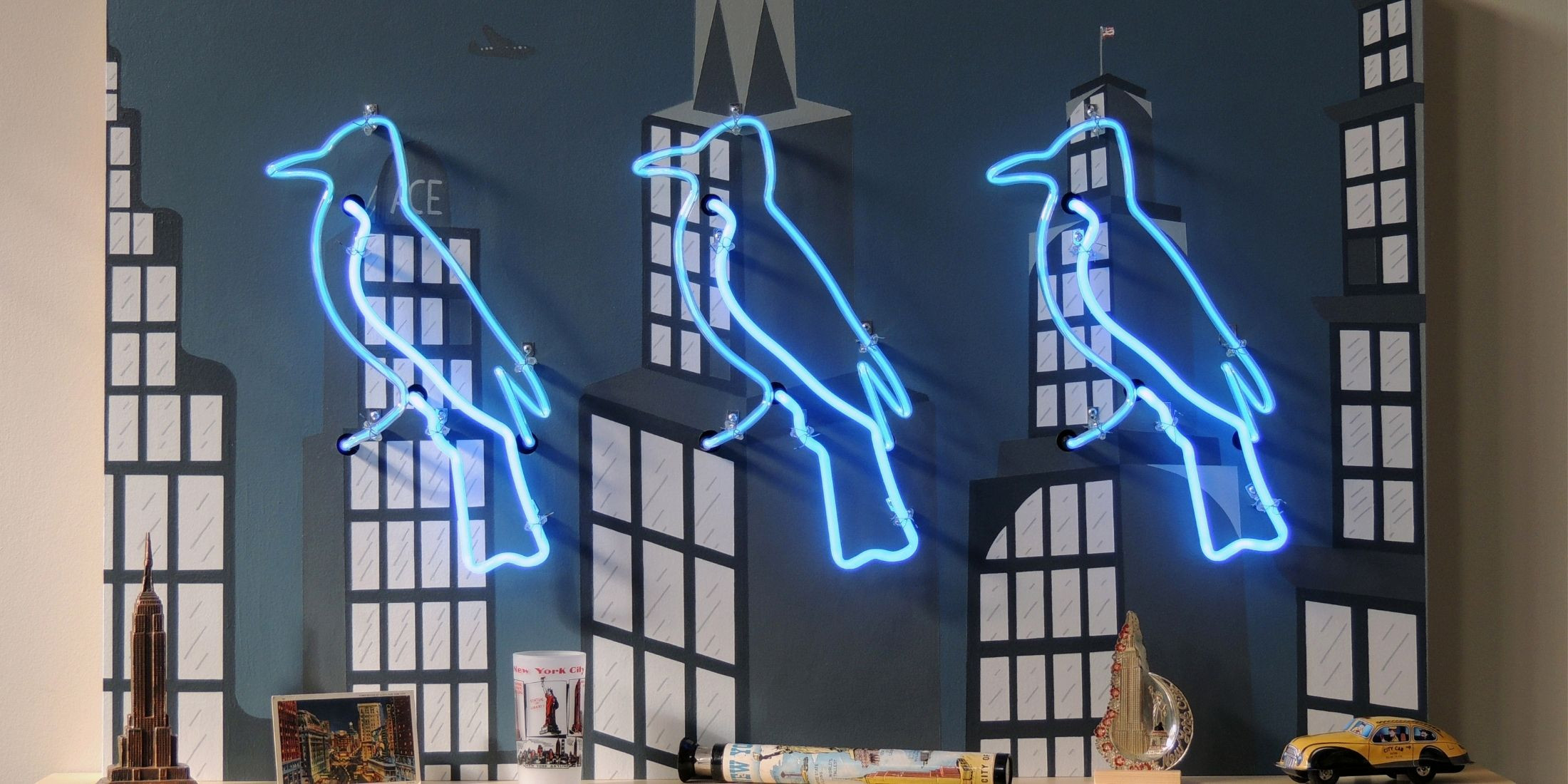 Willem Volkersz: The View From Here
March 3 2023 - June 24 2023
Almost every account of Willem Volkersz's work begins with the details of his biography, especially his status as an immigrant hailing from The Netherlands and his subsequent relocation to the United States. Both life events have certainly had a profound impact on his development as a person and artist. However, it is Volkersz's role as a folk art collector and patron of self-taught artists that have impacted his aesthetic development more than almost anything else. This influence is to such a degree that there have been numerous instances when Volkersz's artwork has been exhibited alongside with his folk art collection. This, coupled with his appreciation of and fascination with Americana, have fueled his art-making over the course of his nearly 60-year-long visual arts career.
MAM has exhibited Volkersz's artwork consistently throughout his career, surprisingly even before he moved to the state to become Director of the School of Art at Montana State University in Bozeman in 1986. MAM curator emeritus, and current director at JMKAC, Sam Gappmayer selected a small situational sculpture, Domestic Scene, for the exhibition A Question of Scale in 1986, preceding Volkersz's arrival in the state by a few months. Remarkably, Volkersz donated this piece to the MAM Collection in 2020, helping to preserve this institutional history, and later, to celebrate a gift of selections from a 1999 drawing retrospective donated to the MAM Collection, exhibited On Paper in 2016. In 2002, MAM exhibited the regional traveling exhibition of neon assemblages, Domestic Neon. Finally, in 2013, MAM exhibited Strange and Wonderful: American Folk Art from the Volkersz Collection (co-curated with Steve Glueckert, MAM senior curator emeritus, and Gappmayer when he was at the Colorado Springs Fine Arts Center). This exhibit prompted the gift of the Willem & Diane Volkersz Contemporary American Folk Art Collection to MAM.
The View From Here is an apt title for Volkersz's latest exhibition, appropriate for a senior artist who should be honored for his contributions in the same manner that the Japanese honor master artists as Living National Treasures. The exhibition sums up his innovative approach from throughout his six-decade-long career as an artist. The works were selected jointly with Jodi Lundgren, coordinator of exhibitions at the South Dakota Art Museum, and are drawn from broad thematic categories that Volkersz has returned to throughout his life, which include autobiographical stories, vignettes of life in the intermountain West, stories of migration and immigration, popular culture references, his passion for collecting and the found object, his fascination with Vincent van Gogh, and artworks which reflect the artists experiences during World War II. The exhibition is intended to provide a comprehensive overview of a major artist living in our region who has significantly impacted the course of Western contemporary art.
This exhibition is currently travelling:
South Dakota Art Museum: November 12, 2021–March 12, 2022
Boise Art Museum: October 8, 2022–January 8, 2023
Hallie Ford Museum of Art: January 20–Mar 30, 2024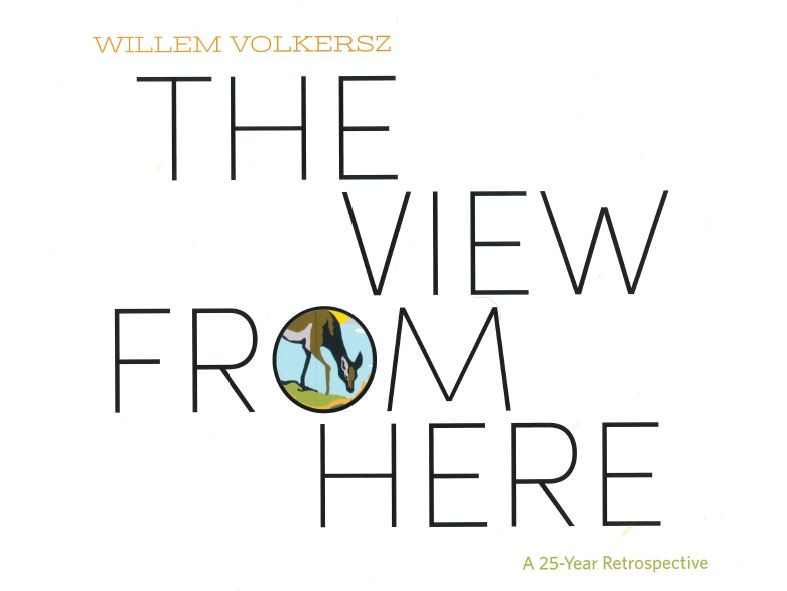 Exhibition Catalog Available!
The pieces contained in this catalog were produced over the past 25 years and draw upon the artist's eight decades of life experience. They touch upon his early life in Holland under Nazi occupation, his immigration to America, and his current life in the Western United States. They incorporate his love of travel, collecting, and popular, folk, and visionary art. They share his love of domesticity, the beauty of the outdoors, as well as the cultural abundance of big cities. The works also suggest how these personal experiences and passions connect to wider social and political issues of enduring relevance for us all. This catalog contains essays by Bonnie Laing-Malcomson, Gordon McConnell, and Brandon Reintjes.

Published by the Missoula Art Museum.

Softcover, 67 pages, 9 x 12," $25
Buy it now