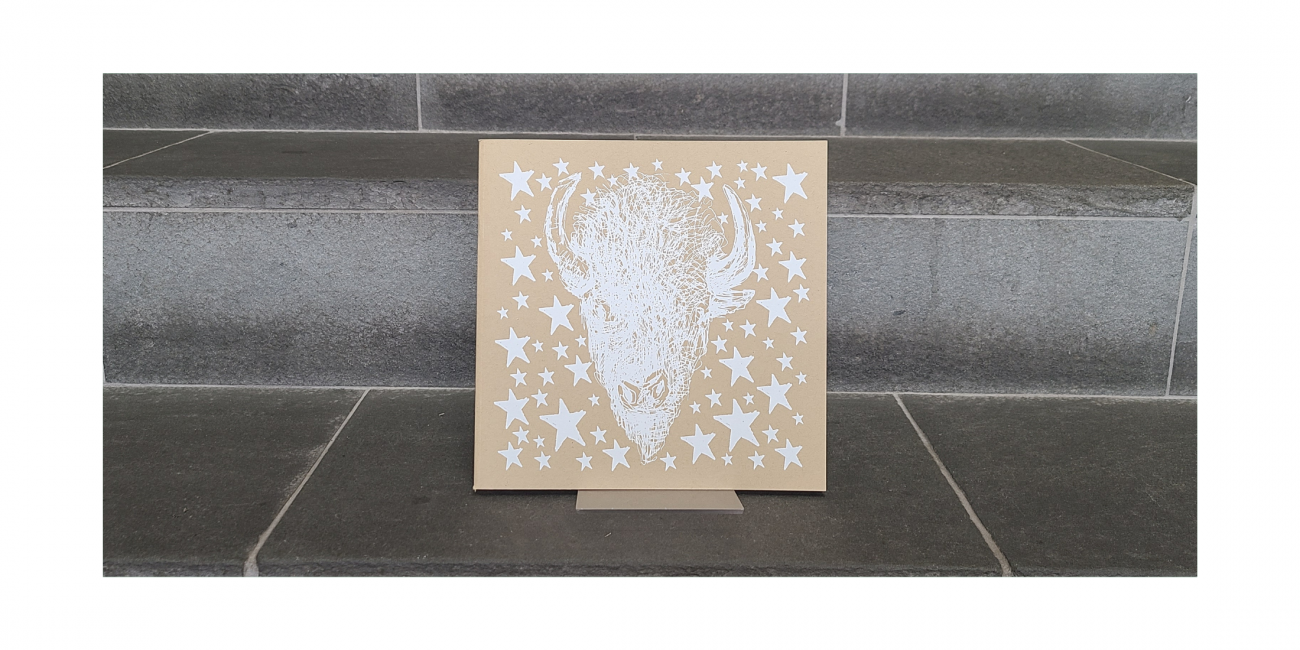 Bury The Hatchet: John Hitchcock Exhibition Catalog
Published in conjunction with the exhibition Bury the Hatchet: Prayer for My P'ah-Be, which was on view at the Portland Art Museum from March 7, 2020, through March 21, 2021. Bury the Hatchet debuted at MAM in 2019 and was organized by curators Brandon Reintjes and John Calsbeek.
Learn more about Hitchock's website for the project.
Softcover, staple-bound, full color, 54 pages.
Published by Midwest Story Lab