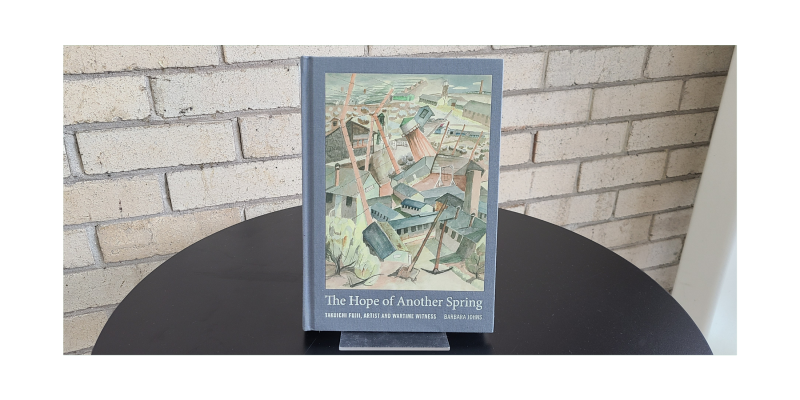 The Hope Of Another Spring: Takuichi Fujii, Artist And Wartime Witness
Published by University of Washington Press, copyright 2017.
Hardcover, 334 pages.
Takuichi Fujii (1891–1964) left Japan in 1906 to make his home in Seattle, where he established a business, started a family, and began his artistic practice. When war broke out between the United States and Japan, he and his family were incarcerated along with the more than 100,000 ethnic Japanese located on the West Coast. Sent to detention camps at Puyallup, Washington, and then Minidoka in Idaho, Fujii documented his daily experiences in words and art. The Hope of Another Spring reveals the rare find of a large and heretofore unknown collection of art produced during World War II. The centerpiece of the collection is Fujii's illustrated diary that historian Roger Daniels has called "the most remarkable document created by a Japanese American prisoner during the wartime incarceration."
Barbara Johns presents Takuichi Fujii's life story and his artistic achievements within the social and political context of the time. Sandy Kita, the artist's grandson, provides translations and an introduction to the diary. The Hope of Another Spring is a significant contribution to Asian American studies, American and regional history, and art history.