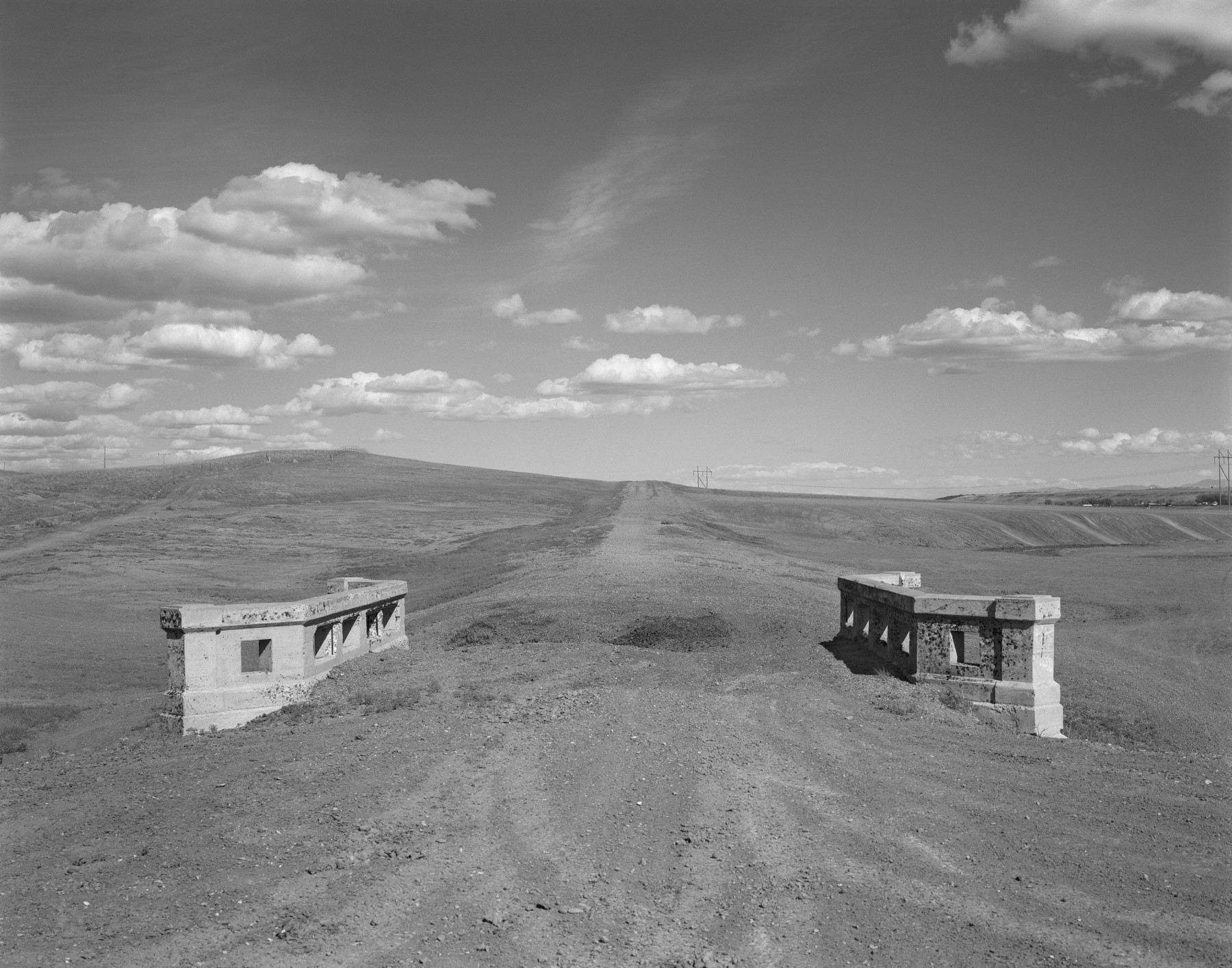 For The Record: Photographing Montana's Historic Bridges, Powerhouses, And Missile Sites, Inside And Out
February 21 2023 - May 20 2023
Photographs by Kristi Hager
This is an exhibit of Kristi Hager's photographs of historic Montana structures. Over the past 20 years, Hager photographed dams, power plants, missile sites, and bridges across Montana for the Historic American Buildings Survey (HABS) and Historic American Engineering Record (HAER), which are now archived in the Library of Congress. One of her mandates, aside from straight documentation of the site, was to produce an image of the highest aesthetic quality. This effort resulted in a vast archive of over 600 images. Many of the structures have continued to weather, disintegrate, or be actively dismantled. Some are no longer extant. Hager's documentation of these historic structures provides a valuable resource for researchers and historic preservation efforts, even while acting as a significant, almost poetic, visual record of Montana. When Montanans go outside to experience the natural world, it is not without traveling along the roadways, hiking under powerlines that span valleys, fishing below dams, or floating under a bridge. Utility infrastructure is ubiquitous and familiar. Some of it features in our scenic photos and memories. These places are relatable and recognizable, part of our perception of Montana. Hager's archival quality 4x5 inch photographic negatives were contact printed to ensure quality, but never enlarged. Recently, Tom Ferris scanned the negatives for Hager, printing them on archival Hahnemuhle paper as 16 x 20 inch images. MAM organized this exhibition, which is traveling under the auspices of the Montana Art Gallery Directors Association (MAGDA), to Explore the Arts in Hamilton; Holter Museum of Art in Helena; and MonDak Heritage Center in Sidney through 2025. Generous funding for this project provided by the Foundation for Montana History.
Related Press
Related Events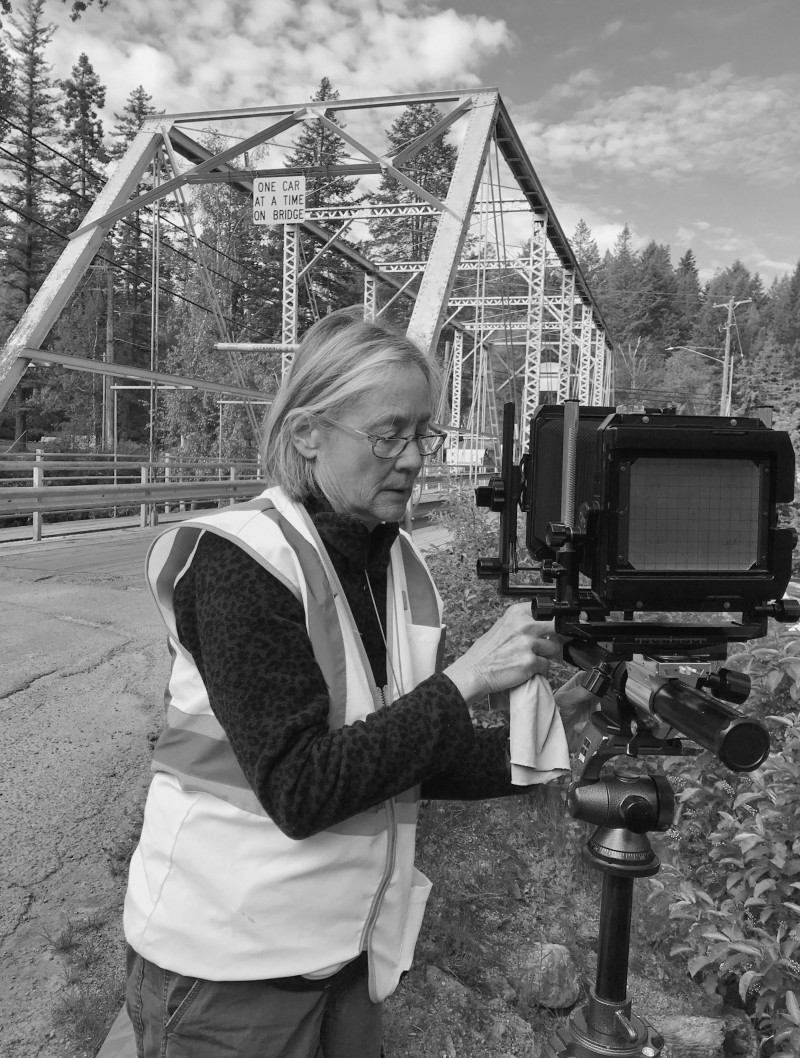 About the Artist
Kristi Hager is a painter and photographer living in Missoula. She taught photography at Santa Clara University before moving to Montana. In 1997, she started LIGHT ROOM, a large-format historical photography business. Many of Hager's photographs appear in Conveniences Sorely Needed: Montana's Historic Highway Bridges 1860-1956, by Jon Axline, historian at the Montana Department of Transportation. She wrote the text for Evelyn Cameron: Montana's Frontier Photographer, a 2007 Montana Book Award honor winner. Hager earned her BA in architecture from the University of Pennsylvania and MFA at University of Wisconsin-Madison. In 2003, Hager received a Gottlieb Foundation Individual Support Grant and in 2010, she received the Montana Arts Council Artist's Innovation Award.
Image: Kristi Hager sets up the camera, photograph by H. Rafael Chacón.