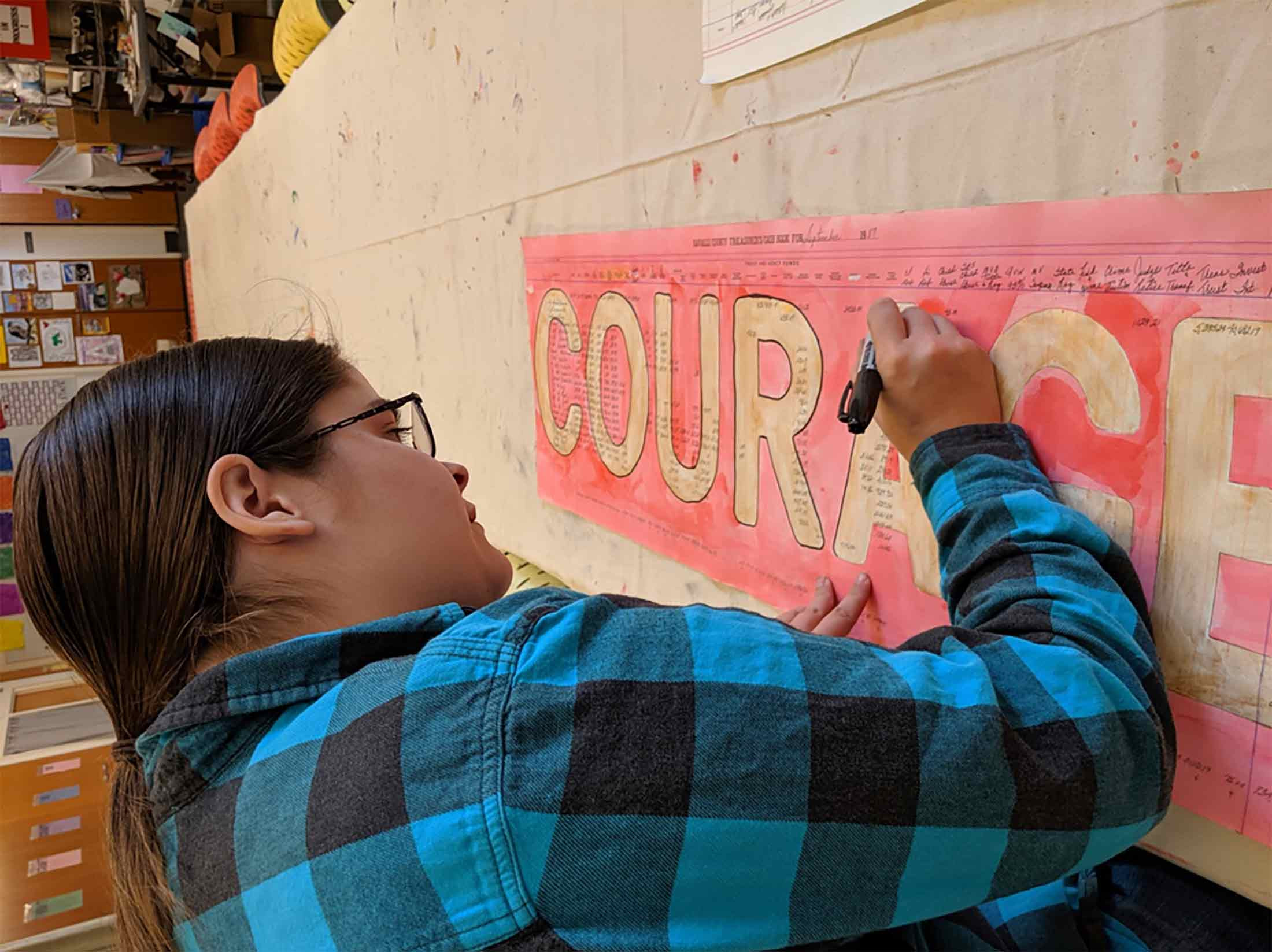 The Missoula Art Museum is committed to providing a welcoming and open environment for artists of all ages. We offer two dedicated series for middle school and high school students. Both series are free and art-making materials are provided. Bring a friend and follow @mam_teens on Instagram! Click here to see all upcoming teen programs.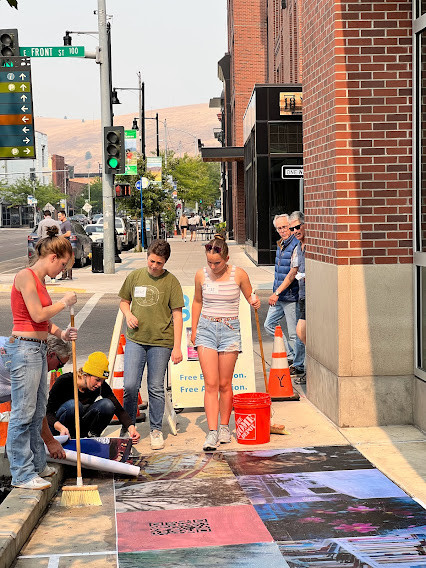 New vision for 2023!
Teen Art Project (TAP)
FREE! REGISTRATION OPEN NOW!
Winter TAP: Feb. 9 - Apr. 6, 2023, Thursdays 3:30 to 6 PM
Spring TAP: Apr. 13 - June 1, 2023, Thursdays 3:30 to 6 PM
Summer TAP: June 13 - Aug. 3, 2023, Tuesdays & Thursdays 1:30 to 5 PM
(All schools end at different times, so come after school ends)
NOTE: No TAP on Thurs., Mar. 23
TAP has become all about collaboration, public art, and citizenship. MAM will have its commitment to create a space where the teens voices matter and have the potential to transform communities through artmaking and where they learn, through collaboration, how to coexist respectfully and peacefully.
See what teens made during summer TAP 2021 and 2022:
Fragments: What Connects Us to a Sense of Place?
The program will be divided into three parts according to the seasons (8-week sessions):
1) Winter TAP: Idea Generating through Artmaking: Develop concepts, sketch ideas, research, imagine, and create.
2) Spring TAP: Process through Artmaking: Create prototypes, try different techniques, build on ideas generated in winter TAP and create original pieces.
3) Summer TAP: Installation through Artmaking: Visit a public site, learn applications necessary for applying materials, develop an installation plan, write an artist statement, create original pieces, help to curate the pieces for installation, and install collaborative public art piece.
All the three sessions will be led by a professional artist towards a vision for developing a collaborative public art piece and installation that will happen during the summer. All the sessions will introduce art making techniques and an overall step-by-step method in how to create a public art project successfully and respectfully.
It is important to acknowledge that not all the pieces created during the TAP encounters will be displayed in the public art piece, instead all teen voices and contributions will be acknowledged throughout the project and at the culminating unveiling and celebration. The final piece implemented in the summertime will be a result of a collaboration between Winter, Spring, Summer TAP participants, visiting artists, MAM, and its educational team.
TAP Teaching Artist Team
The TAP Teaching Artist Team is comprised of MAM teaching artists/professional artists/muralists, and MAM's educator, Janaína Vieira-Marques. Additionally, exhibiting artists will be invited to collaborate as relevant to the program. This Team will collaborate with mentorship at the core. As the summer TAP Resident Artist since the inception of the program, Janaína Vieira-Marques will work closely with the new TAP Team as a mentor. Janaina will share her experience fostering collaboration and community-building within the arts and with teens, as well as support the group with a focus on MAM's core values.
TAP is generously supported by the Adventure Cycling Association, the Dennis and Phyllis Washington Foundation, the Missoula Downtown Foundation (a partner organization of the Downtown Missoula Partnership), and the Montana Arts Council.
Email to Register!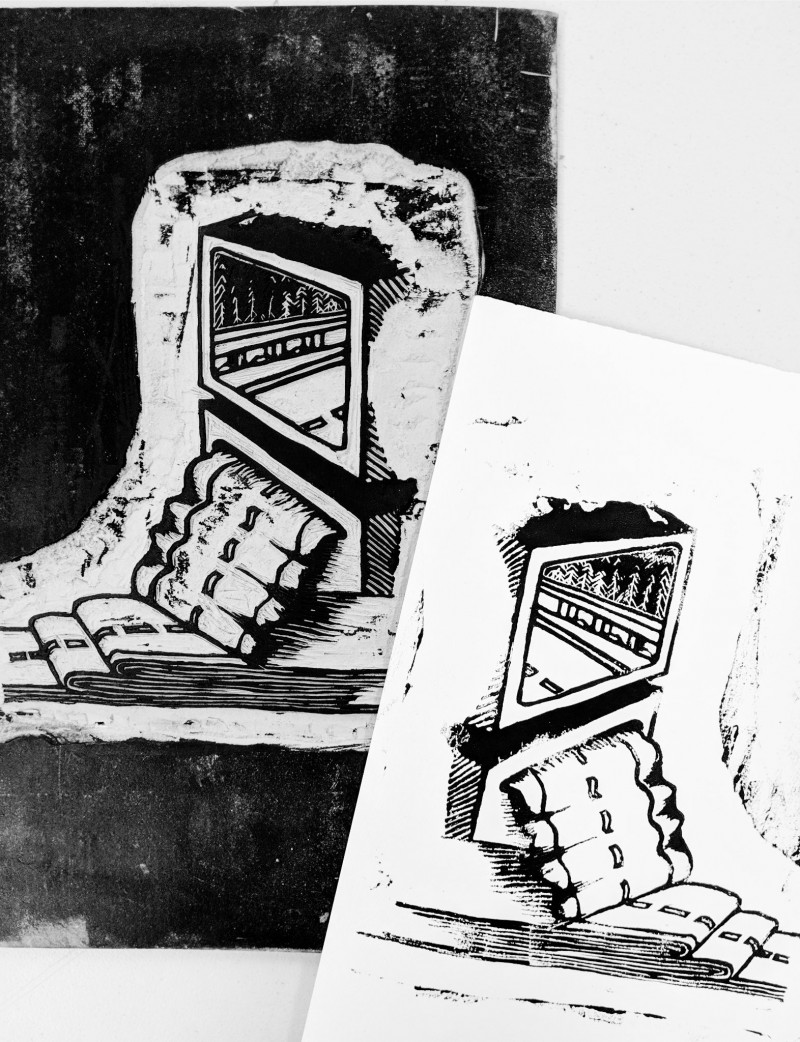 Saturdays
Teen Open Studio
Saturdays, Feb. 11 - June 3, 2023
NOTE: No TOS on Sat., Mar. 25
12:30–3 PM // FREE

Every Saturday afternoon, middle and high school students gather to create art in MAM's classroom with unlimited art supplies. TOS brings teens together with contemporary artists, providing opportunities to work collaboratively, discuss art critically, and think creatively. MAM invites teens to learn about contemporary art, the world, and themselves by experiencing contemporary art at MAM. Bring a friend! Drop-ins welcome!
Learn More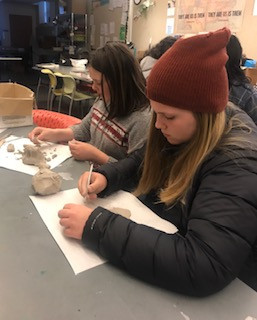 meets monthly
Teen Art Council
Composed of young art enthusiasts, MAM's Teen Artist Council is the museum's vehicle for attracting the city's teen population to MAM and exposing them to the vibrant field of contemporary art. This group will serve as a highly collaborative creative incubator that opens up opportunities for leadership, visual literacy, and life skill development at MAM. During monthly meetings, the Council will be introduced to the inner workings of museums and to the dynamic Missoula arts community. Interested? Please submit the short survey below.
Sign up!