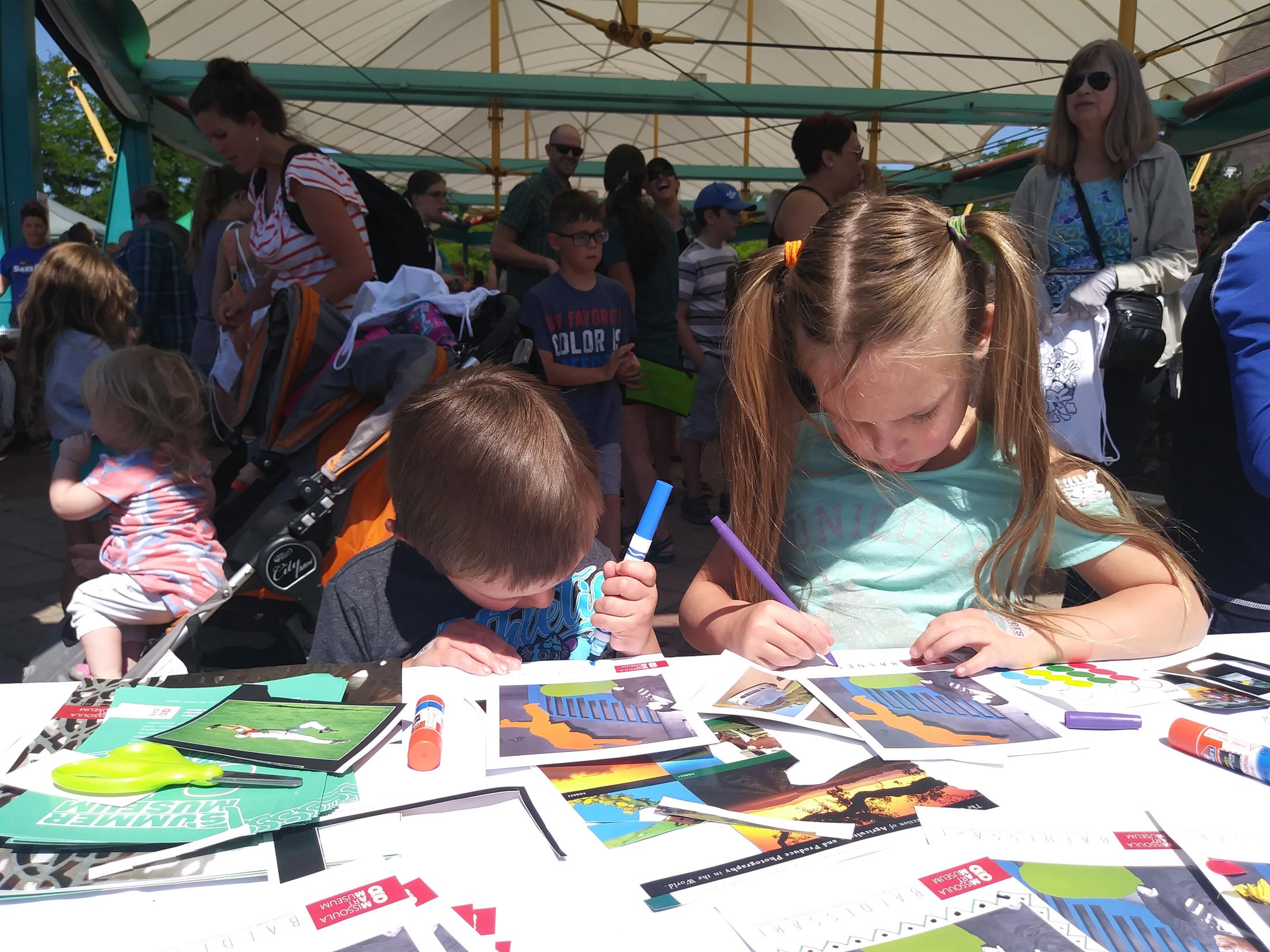 MAM is committed to extending a radical welcome to rural and tribal communities and under resourced populations in our city and state. Admission is always FREE at MAM and many of our programs are free as well. Our goal is to remove barriers to access and engagement with contemporary art for people of all ages and abilities.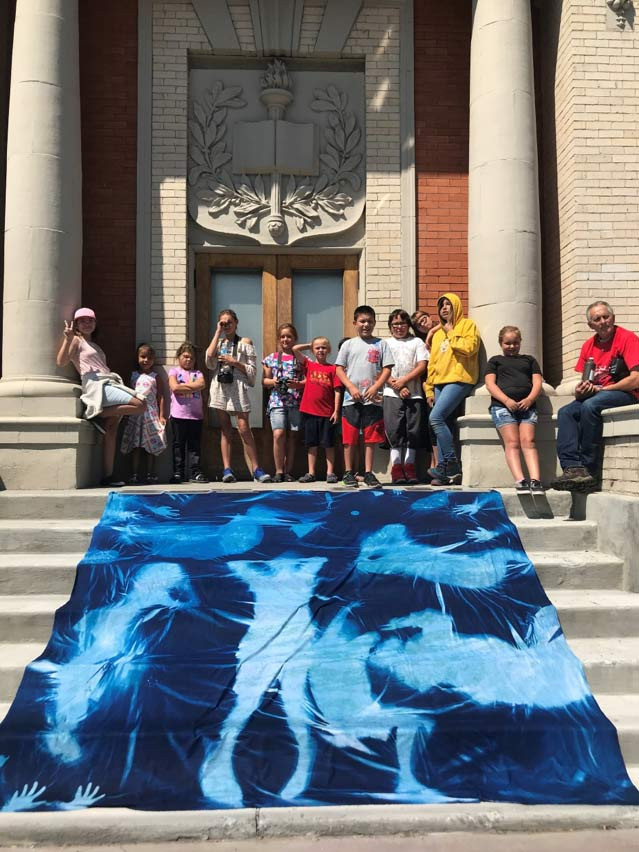 SUMMER AT MAM
MORNING ART CAMPS AND AFTERNOON ARTREACH PROGRAM
Each summer, our team provides morning art camps with new themes each week. (Camp brochure coming soon) Serving a range of ages from pre-K to middles school, these camps are creatively engaging and teach art techniques and media including printmaking, sculpture, painting, mixed-media, and more. Campers also have a chance to engage with exhibitions and sketch in MAM's Art Park.
In the afternoons, MAM engages under-resourced populations through the ARTreach program, modeled on FGAE. A dozen nonprofit summer camps, serving 700 low-income children visit MAM for an interactive tour and hands-on art-making experience. The program provides an opportunity for a diverse cross-section of Missoula's youth from surrounding rural communities and the Flathead Nation to experience contemporary art in an interactive and creative way; through open-ended interpretation, and a hands-on art project taught by professional, practicing artists. Every student is given a sketchbook to keep and begins developing ideas through sketching. Each student leaves with their own original work of art. Students receive family passes as an invitation to return to MAM. Begun in 2015 has reached over 2,500 youth and broadens MAM's partnerships with a diverse array of social service agencies in Missoula.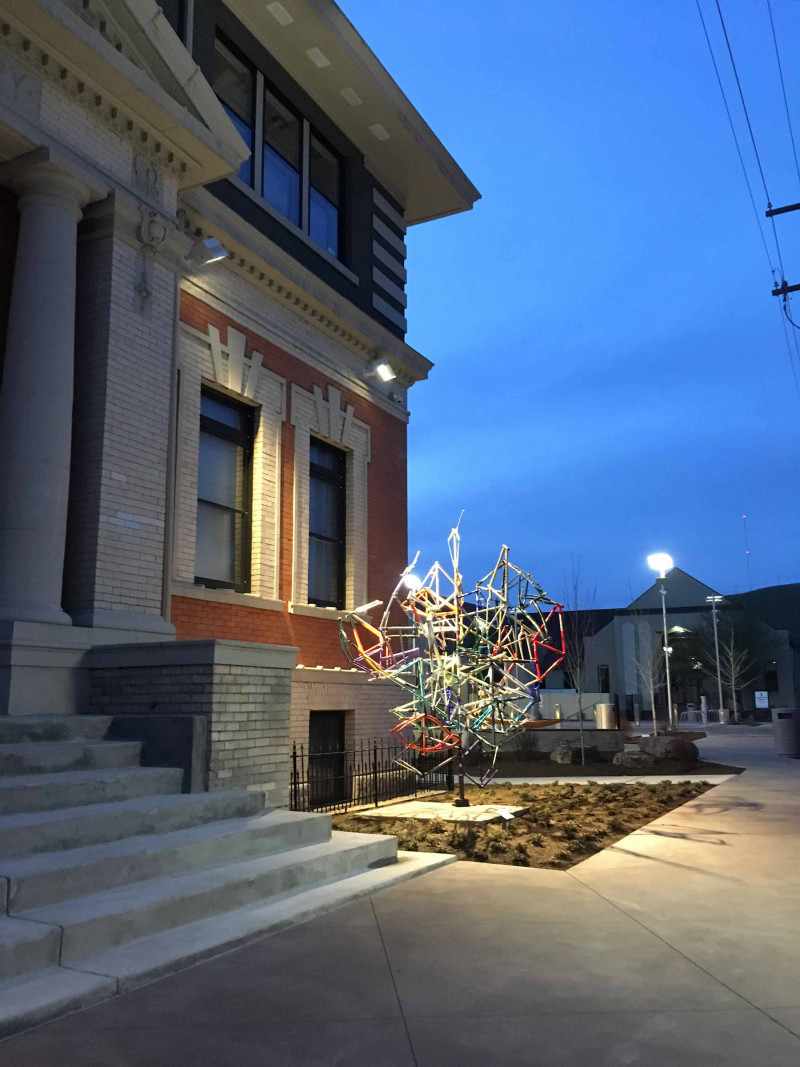 Flagship Core
For over 20 years, MAM has acted as the primary arts provider for Missoula's Flagship Program. MAM hires and trains Teaching Artists to develop curriculum and lead quality art-making experiences during afterschool hours. Currently the program serves two MCPS elementary schools (Hawthorne & Franklin Schools) and one MCPS middle school (C.S. Porter) serving the most under-resourced youth population in Missoula. Last year, the program changed its name to Flagship Core and received renewed funding to further refine its art programming to serve a targeted group of 20 students demonstrating the greatest need from these same three Title 1 schools. The art programming will be designed to support academic learning and provide social and emotional enrichment to increase student engagement and achievement. The program begins with a snack and physical activity followed by a half hour of academic intervention time. The final hour is comprised of dynamic art programming with highly skilled teaching artists trained by MAM's education team.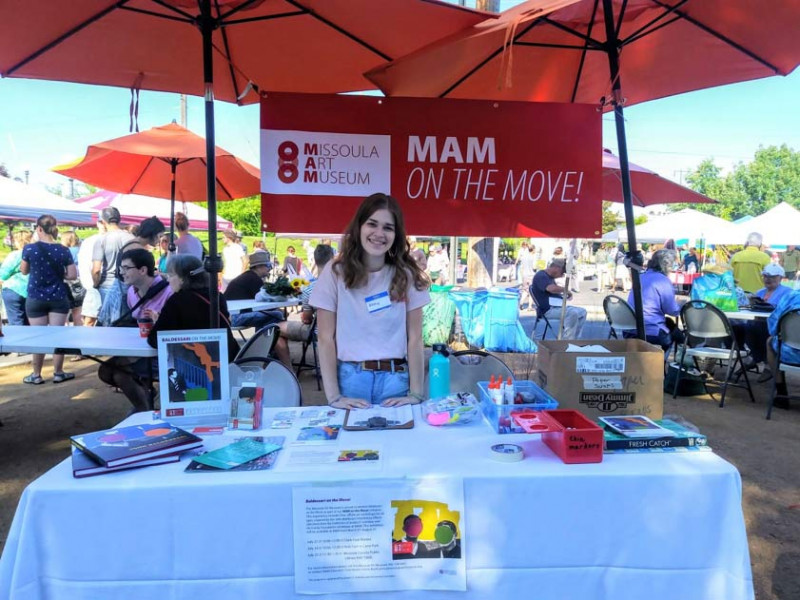 MAM on the MOVE!
New in 2018, MAM on the Move! is a pop-up art-making station that travels to events around town. Participants can create a piece of art while learning about current exhibitions, programs, workshops, classes and events for all ages and abilities. Our art project is always connected with a work of art from the MAM collections of over 2000 works of contemporary art. Look for our red tent and banner at sites around Missoula.