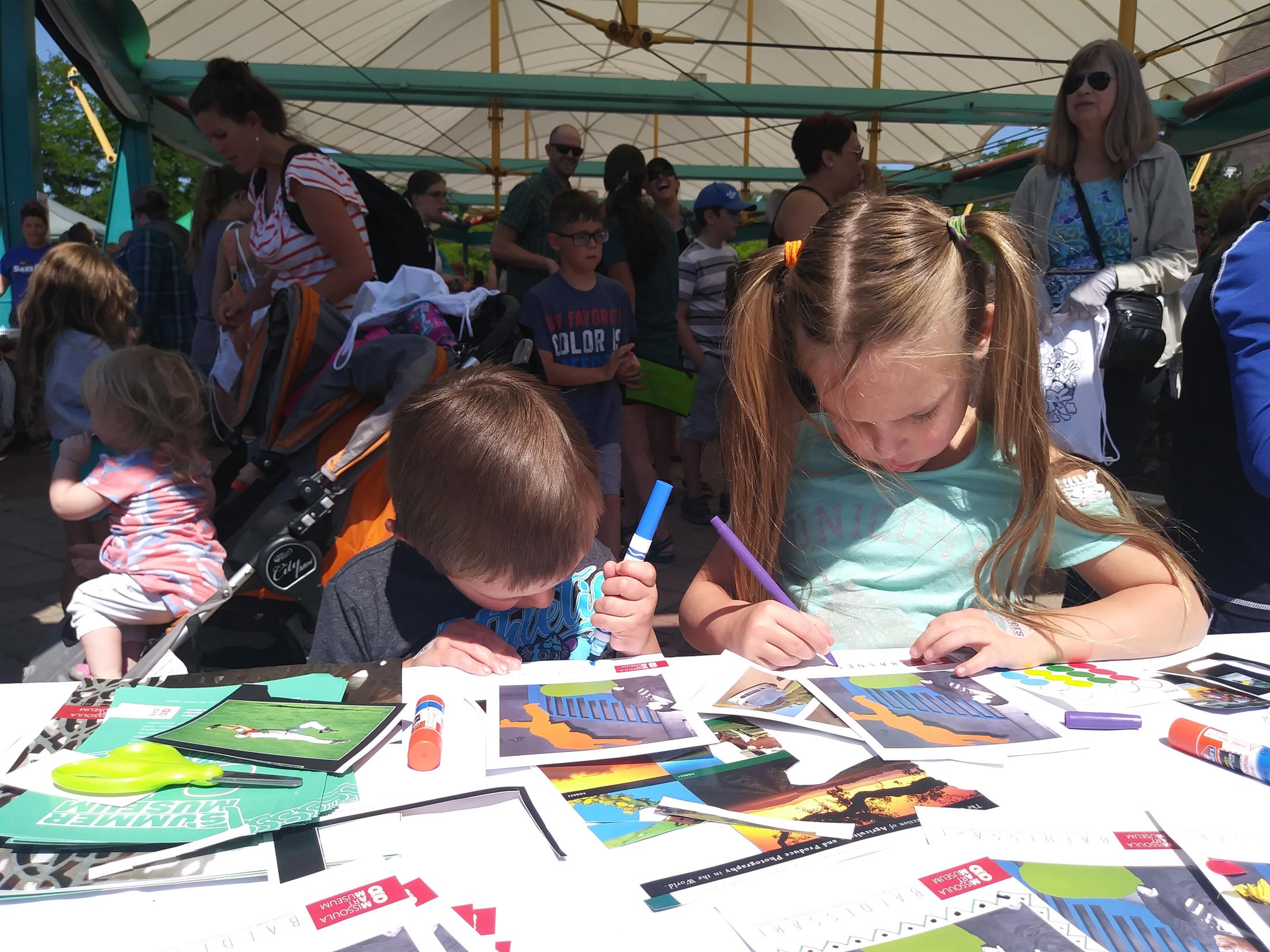 MAM is committed to extending a radical welcome to rural and tribal communities and under-resourced populations in our city and state. Admission is always FREE at MAM and many of our programs are free as well. Our goal is to remove barriers to access and engagement with contemporary art for people of all ages and abilities.
Interested in becoming a part of it all? Become a docent! Click here to learn more.
MAM volunteer docents lead hundreds of schoolchildren, adults, and special groups through exhibitions each year. Those interested in becoming docents may attend MAM's monthly docent enhancement sessions. These meetings are in-person on the second Tuesday of each month. Join us to build community, make new friends, and share our love of art. MAM will provide the necessary tools, skills, and practice for docents. No previous experience is necessary. Volunteer today! Contact Kay Grissom-Kiely at kay@missoulaartmuseum.org.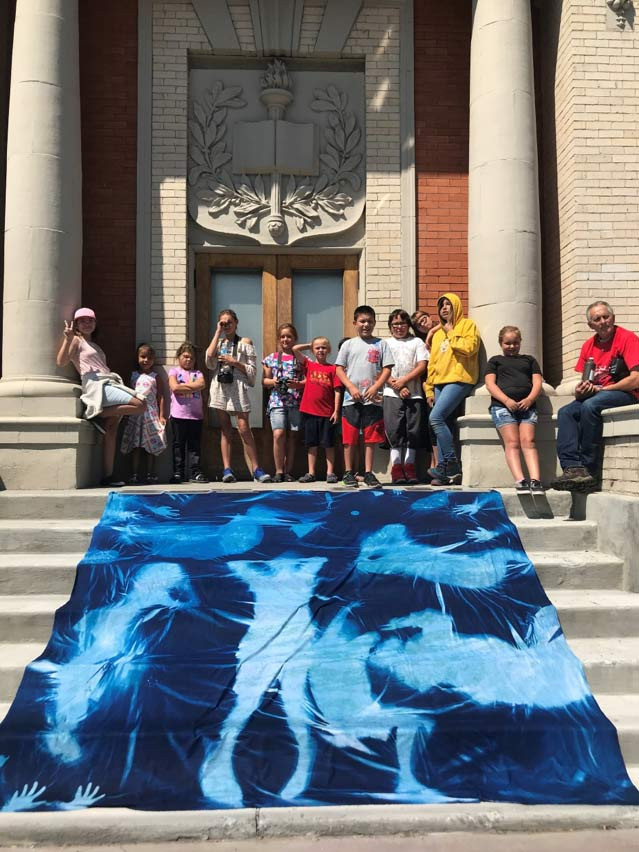 ARTReach
MAM engages under-resourced populations through the ARTreach program each summer. ARTreach is modeled after the successful Fifth Grade Art Experience, which runs during the school year. A dozen nonprofit summer camps, serving 700 low-income children visit MAM for an interactive tour and hands-on art-making experience. The program provides an opportunity for a diverse cross-section of Missoula's youth from surrounding rural communities and the Flathead Nation to experience contemporary art in an interactive and creative way; through open-ended interpretation, and a hands-on art project taught by professional artists. ARTRreach began in 2015 has reached over 2,500 youth and broadens MAM's partnerships with a diverse array of social service agencies in Missoula.
In 2021, every student will receive "art to go" project boxes which will include Model Magic clay, a watercolor set, and art worksheets.

Learn More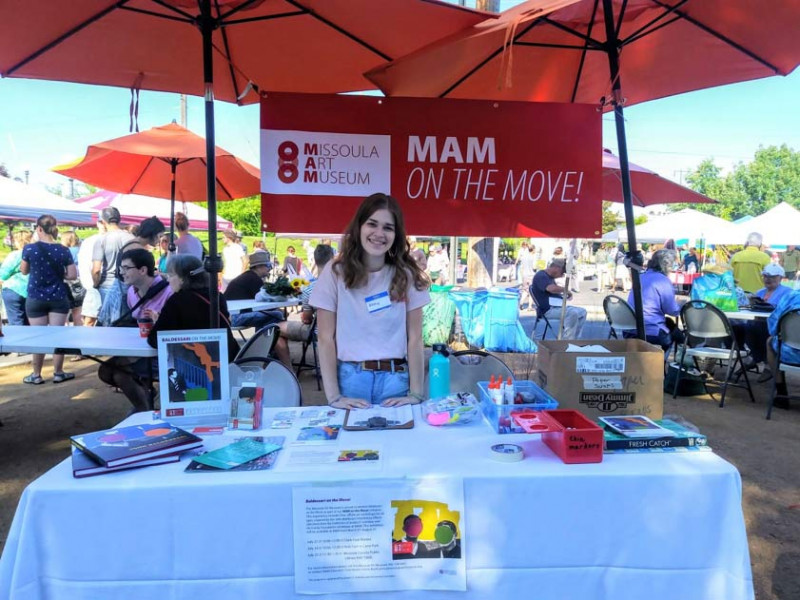 MAM on the MOVE!
New in 2018, MAM on the Move! is a pop-up art-making station that travels to events around town. Participants can create a piece of art while learning about current exhibitions, programs, workshops, classes and events for all ages and abilities. Our art project is always connected with a work of art from the MAM collections of over 2000 works of contemporary art. Look for our red tent and banner at sites around Missoula.